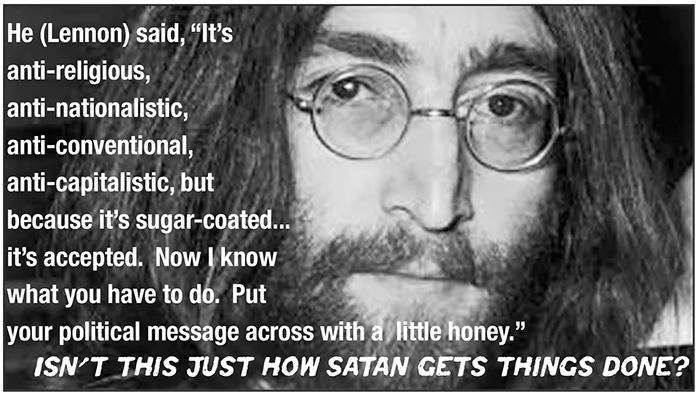 In 1971, British rock musician and former Beatle John Lennon released what would become the most successful song of his solo career. "Imagine" is one of the most-performed songs of the 20th century, and Rolling Stone magazine ranked it number three in their list of "the 500 Greatest Songs of All Time." It's been performed during the "Ball Drop" in New York's Times Square on New Year's Eve, it was played during the closing ceremonies of the 2012 Summer Olympics, and notably, has become an anthem of the secular humanist and atheist movement, championed by the Freedom From Religion Foundation and the ACLU.
The song has a beautiful piano melody and lyrics that promote peace and universal harmony, a world united in love, and a society that does not covet or esteem material posessions.
Being a music lover, when I was growing up, I loved the song "Imagine." I thought it was truly beautiful, and I thought, "imagine if the world COULD achieve universal peace and harmony... no more war, no more prejudice or injustice. Wouldn't that be great? And isn't that what our goal as human beings should be?"
But as I got older, despite the fact that I was a fan of the music, something began to not sit right with me. For a long time, I brushed my concerns aside, justifying the song in as ma ...