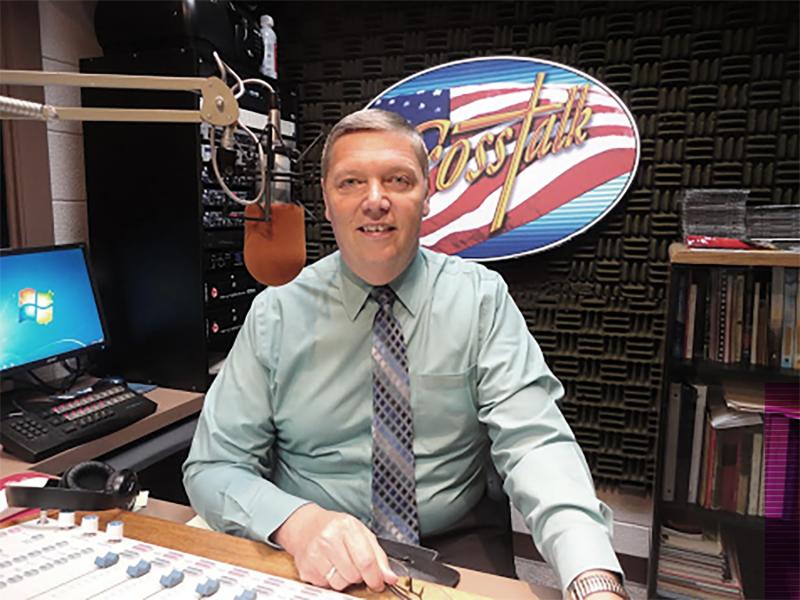 Complimentary Story
Ezekiel 33:6,7
"But if the watchman see the sword come, and blow not the trumpet, and the people be not warned… So thou, O son of man, I have set thee a watchman unto the house of Israel; therefore thou shalt hear the word at my mouth, and warn them from me."
There once was a time when the mainstream media was respected by its readers, viewers, and listeners. Those in the mainstream media strived to be taken seriously in their reporting of the news so they could earn the reputation of being stellar journalists.
The mainstream media was the "watchman on the wall" for many of us. But not anymore! Not for a long time!
Years ago, the worst thing that could happen to a news organization was to be slapped with the label of "yellow journalism." This term meant "lack of credibility" and was applied to any news group that lowered itself to sensationalism or deceit in order to increase sales. Sensationalism means "increased sales" which means "more money."
As time passed, corporations, one by one, purchased news organizations to put under their corporate umbrellas.
With this unfortunate turn of events, the mainstream media, which includes newspapers, magazines, television, and radio, now answers to corporations whose main concern is "the bottom line." Money!
No longer respected as the "watchman on the wall," but regarded with suspicion by the public, the mainstream media has become the mouthpiece of its owners. We have seen the mainstream media deceitfully report the news in a way that will enhance or disparage the image of a political figure. We have seen facts altered in order to accomplish a secular worldview agenda.
The "fake news" label has now replaced the "yellow journalism" label. Instead of being ashamed of being tarnished with this title, the purveyors of "fake news" are arrogantly pushing back even harder with its deceit and sensationalism.
Enter "Crosstalk," which airs daily on the VCY America Network. Each show is thoroughly researched, fact checked, and reviewed by its team before its live airing with host Jim Schneider.
Crosstalk focuses on the critical issues at hand. On many occasions, if a major event breaks overnight, a planned show has been rescheduled so we can address the breaking matter with an expert on the subject. Again, research and fact checking take place -- even on short notice.
Crosstalk boldly addresses critical issues such as Islamic and LGBTQ indoctrination in the public school system, as well as, Islamic terrorism, Sharia, Christian persecution, homosexual "marriage," abortion, euthanasia, gun control, religious liberty, and defending the faith.
Crosstalk is and always has been the "watchman on the wall" for its listeners. That will not change. Our allegiance is not to the corporate dollar, but to speak truth in love and to be found faithful to the principles of Scripture.
We pray to God for His wisdom and guidance on this show. Crosstalk takes its commitment seriously to convey the truth of the issues of the day.
Jim opens the live show by announcing the topic and introducing the guest. Depending on the amount of time needed to get critical information to the listeners, Jim will then open up the phone lines to take questions or comments from the audience.
The Crosstalk audience asks questions, makes personal comments, or tells the listeners how the day's topic is affecting their hometown or state. Listeners then get to hear firsthand what is happening all across the country and around the world.
As is often necessary, Crosstalk engages the listeners to take action on issues where public input is crucial. The names and contact information of individuals making harmful decisions that affect our country are broadcast so the audience can make their collective voices heard.
Crosstalk's intent is not to frighten listeners with the issues aired, but alert listeners as to what is happening so that we may be salt and light. Biblical verses are interspersed throughout many broadcasts to remind everyone that God is in charge and how extremely important prayer is for each of us and for our nation.
Crosstalk is not just conservative talk radio, it is BIBLICAL conservative talk radio or as we like to say "Christian Information Radio."
While we are still enjoying the freedom of airing Crosstalk, we know that this freedom of speech could be taken from us at a moment's notice in these perilous times. We have seen multiple illustrations where free speech is under attack.
Free speech was threatened when two terrorists arrived at Pamela Geller's Art Exhibit and Contest in a Dallas suburb in May 2015 but were ultimately shot dead in a gun battle with police.
Free speech and Christian lives were threatened by a Muslim man who was making threats and brandishing multiple weapons in a live-streamed video on Facebook against attendees of Brannon Howse's and Shahram Hadian's Christian Conference in Sioux Falls, SD in April 2017.
Free speech was threatened when children have been forbidden to speak their Christian faith in public schools.
Free speech was threatened -- and ultimately lost -- when organizers promised disruption through violent protests on a college campus in Berkeley, California when conservative speaker Ann Coulter accepted an invitation to speak. The speech has since been cancelled.
Yes, the threats to free speech are there, but like the prophets of old we must stay faithful to the work God has called us to do.
Stay informed. Heed the warning. Listen to Crosstalk Monday to Friday live at 2pm, repeated at 8pm on VCY America or by podcast available from
www.Crosstalkamerica.com
.