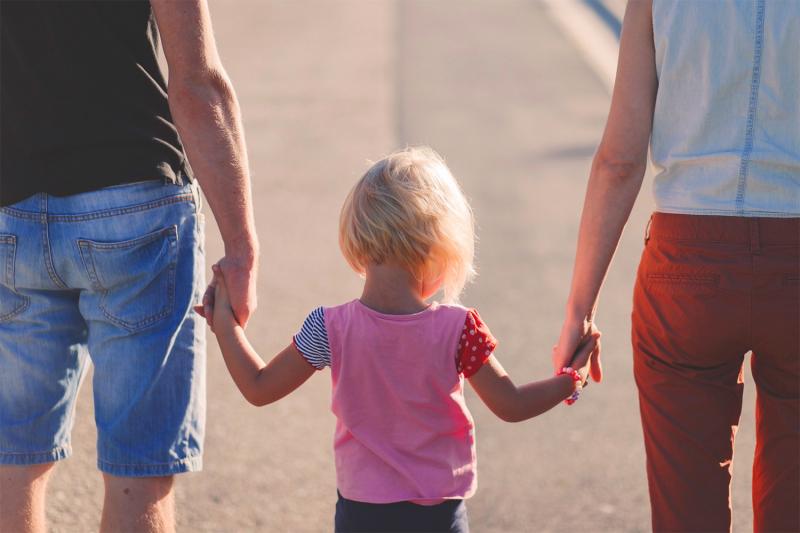 Complimentary Story
Parenting is such an all encompassing, demanding, enduring, rewarding, and certainly Biblically guided role. As we enter May and June we start looking towards some significant days on the calendar for parents -- what I am calling "Parenting Season." Mother's Day is May 14th, Father's Day is June 18th, and in-between those two honorary days is the annual graduation season. Let us briefly take a look at each of these three events using both an earthly and Biblical application.
Mother's Day:
Mothers are the ones who physically give birth to us. When Adam and Eve first brought sin into our earthly human existence, one of the consequences of that action was that God made child birthing a more painful process for women.
"To the woman He said, 'I will greatly increase your pains in childbearing; with pain you will give birth to children.'"
(Genesis 3:16).
At a minimum, each of us who is blessed with life here on earth should be grateful to our mothers for their physical acts of carrying us in utero, and birthing us.
Beyond the act of giving birth, what does it mean to be a mother? I suppose that if you asked 1,000 mothers this question you would receive 1,000 different answers, as would also be the case if you asked 1,000 children to describe their mother -- again you would receive a wide range of responses. How can Scripture provide clarity/direction regarding what it means to be a mother? Let's look at two examples of how Mary loved Jesus.
Mary lovingly stored memories of her son in her heart:
"But Mary treasured up all these things and pondered them in her heart."
(Luke 2:19).
Mary knew what her Son was capable of, and believed in Him:
"When the wine was gone, Jesus' mother said to Him, 'They have nor more wine.' 'Dear woman, why do you involve Me?' Jesus replied. 'My time has not yet come.' His mother said to the servants, 'Do whatever He tells you.'"
(John 2:3-5).
These examples demonstrate some common traits that loving mothers have shared throughout history. Mothers cherish memories of their children in their hearts, believe in their abilities, and are notorious for telling others about their children's accomplishments. Here we see that Mary was confident that Jesus could produce more wine for the wedding party, and as such she told the servants to follow His direction. Take the time this Mother's Day to tell your Mom how much you appreciate her - she is sure to treasure your words in her heart.
Father's Day:
As is the case with mothers, there are also a wide range of fathering styles, but certainly some common elements that are shared amongst Christian fathers. Let's take a look at several verses from Scripture as examples.
Two verses on how fathers should treat their children:
"Fathers, do not exasperate your children; instead, bring them up in the training and instruction of the Lord."
(Ephesians 6:4).
"As a father has compassion on his children, so the LORD has compassion on those who fear Him."
(Psalm 103:13).
And two verses about how men should lead their families:
"Choose for yourselves this day whom you will serve, as for me and my household, we will serve the LORD."
(excerpts from Joshua 24:15).
"Be on your guard; stand firm in the faith; be men of courage; be strong. Do everything in love."
(1 Corinthians 16:13-14).
Several themes emerge when looking at the role of Christian fathers; their significant role as leaders of their families, the importance of wielding their authority properly (not exasperating but with compassion), and how the father's actions serve as a model for their children. Think about all of that -- there is a lot of responsibility associated with being a father. We are all created with our own unique personalities and spiritual gifts, and sometimes fathers (men) get classified as poor communicators, heavy handed in discipline, and that their thoughts/emotions can be mysterious to their children. But, regardless of what their style may be, fathers who provide, protect, instruct, and lead their families in the way of the Lord; these men are answering their divine call to serve the Lord by loving their families and raising their children with a purpose.
Cut Dad some slack, and show your appreciation for his loving leadership as you support him in his walk as a father.
Graduation:
For the parents of the graduates; how do you put into words the strong emotions associated with seeing your child advance to the next chapter in life? Pride, excitement, nervousness, wondering where the time went -- all of these emotions, and then some, are sure to be prevalent during this time.
Below are a couple of verses that comfort us as Christian parents as we trust in our children's upbringing rooted in Christ, and in God's plans for them as they advance in their lives: "I have no greater joy than to hear that my children are walking in the truth." (3 John 2:4).
"Train a child in the way he should go, and when he is old he will not turn from it."
(Proverbs 22:6).
"'For I know the plans I have for you,' declares the LORD, 'plans to prosper you and not to harm you, plans to give you hope and a future.'"
(Jeremiah 29:11).
To everything there is a season. May you and your children continue to draw strength, comfort, and perspective from God's messages to us found in Scripture, and also as you approach this upcoming "Parenting Season."
Coach Shane
is an International Coach Federation (ICF) trained life coach and graduate of the Certified Professional Life Coach (CPLC) program from the Christian Coach Institute (Charlotte, NC). He also holds a Bachelor's Degree (BA) and Master's Degree in Business Administration (MBA).
WEB:
ShaneHansenCLC.com
PHONE: (920) 428-1564
EMAIL:
ShaneHansenCLC@gmail.com
FACEBOOK: Shane Hansen, Christian Life Coach, LLC