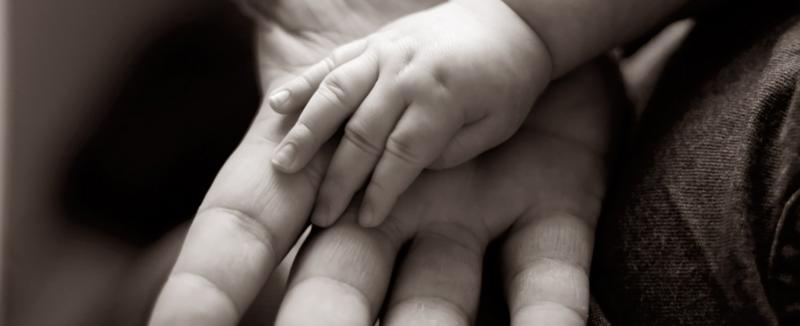 Complimentary Story
Easter has come, and with it, Christ's forgiveness of our sins, failings and weaknesses. Seeds of hope have been sown and now comes the fruition -- growth and a new beginning. You, the faithful public, have been so wonderfully supportive of our efforts. It is because of you that we continue to serve our clients. THANK YOU! Each year is a new beginning for clients of Bella.
Our Seeds of Hope Banquet has come to a conclusion. We had a great attendance and once again, unconditional support to and for Bella. All of our attendees were touched by the personal story of Leslie, who needed and received unconditional love and support from a pregnancy center like Bella. Leslie could never have imagined at the age of 18, single and a freshman in college, that her life would be filled with pain, struggle, decisions and choices.
She became pregnant and at nearly five months, she reached out for options. She did not believe in abortion and believed life was the only choice. She even marched in front of an abortion clinic as a high school student. As she said, "I have a strong faith and honestly felt abortion was NOT an option UNTIL it happened to me. I was scared and panicked so at this point all options were on the table." Like so many young women faced with an unexpected pregnancy, she saw abortion as one way out. Leslie went to a center where she received an ultrasound and pregnancy test.
Leslie's faith would be tested and her beliefs challenged. Through this trying time, she witnessed that hand of God and His grace that would provide her with the strength to endure what was to come. Her first experience came through the woman who did her ultrasound. She was gentle and guided Leslie through the ultrasound. She also asked Leslie if abortion was what she really wanted. She showed her the ultrasound photos of her unborn child, and did not push Leslie either way with her decision regarding her unborn child. This caring attitude made an impact on Leslie. She chose life.
Her second experience of God's hand guiding her life came through her roommate. Her roommate knew a woman who had just adopted a child and encouraged Leslie to talk with her. As a result of this talk, the woman later adopted Leslie's daughter. Her daughter became Kelly Susan Clark, who will be 28 years old in May. She works at Terra Nova Planning and Research in Palm Desert, California.
When asked if Leslie had one piece of advice to offer people who support Bella, she responded: "Every dollar and every prayer offers the gift of knowledge and choice to many who are scared or have nowhere to turn. The staff at Bella provides hope and guidance no matter what choices are to be made. They are there unconditionally and without judgment. A small gift of $150.00 can offer another young woman, as it did for me, the ability, through ultrasound, to make the choice and give the gift of life. Please offer your support in any way you can. All gifts, no matter how big or small, make a difference."
We all know that life presents us with many challenges. God has given us gifts to face them. One of those challenges is pregnancy, usually unexpected by many of our clients. Ultrasound changes hearts and minds -- 93% of our clients chose life after ultrasound. The seeds of hope, and the gift of life have been planted. Leslie went on to say that she is thankful for the blessings and challenges in her life, and her growth in faith. (She is also a cancer survivor.)
Thank you to all of our banquet attendees. Your support means the world to women like Leslie who chose the gift of life as a result of services being available to help her. If you weren't able to attend the banquet, but would still like to support Bella, you can donate online at:
www.bellamedicalclinic.org
or contact Bella Director Beth Nemecek at the office:
920-231-6006.
God bless and thank you for all of your continued support to Bella.