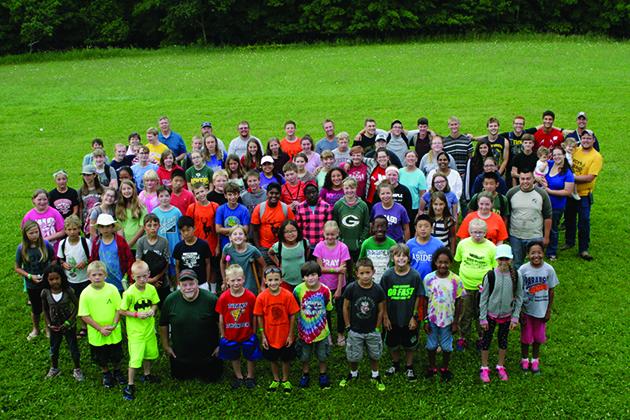 The beginning of I Kings 17 recounts the faithful work of an omnipotent God sustaining the life of His prophet, Elijah. The prophet had endured plenty of difficult and trying times because of his faithfulness to God, and this opportunity before him was no different. In the midst of a drought, God sent Elijah to the brook Cherith for refuge. This was no riverside 5-star hotel with room service and a balcony to watch the sunset, but God's provision is demonstrated by providing nourishment in a barren land. Elijah's food was delivered regularly by ravens who brought meat and bread, and the brook provided him with water.
Cherith — a place where God meets His people's needs. Similar to those physical needs in Elijah's time at Cherith, we've been able to see many spiritual needs met this summer on Cherith Lane in Hillsboro, Wisconsin. On the scenic property of Trail Ridge Camp, campers arrive on Monday morning ready for a week of excitement and new experiences. In the short time they are here, campers are given several opportunities to respond to the teaching in God's Word.
Camp includes 9 chapel sessions, 4 days of personal devotions, a Scripture memory competition and 5 nights of cabin devotions led by their counselors. This summer, we saw many children and teens respond positively to invitations to receive Christ as ...