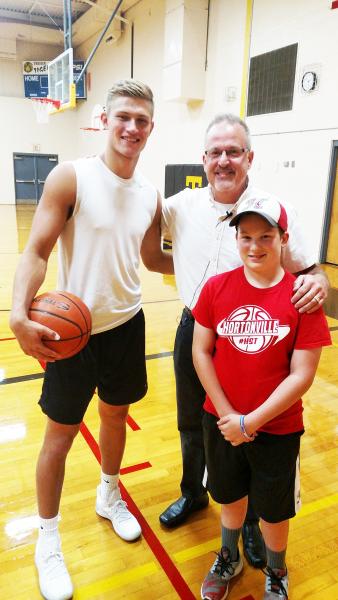 The Fellowship of Christian Athletes — with your help, is having a great impact throughout Wisconsin.
FCA was founded in 1954 with the vision "To see the world impacted for Jesus Christ through the influence of coaches and athletes." For the last 64 years, God has used FCA to impact our world through their "4 C's of Ministry": Coaches, Camps, Campus, and Community. We are strategically ministering in each of these areas by ministering "To and through the Coach."
Billy Graham has been quoted as saying, "Coaches will have more impact in one year than most people will have in a lifetime." In the sports world, Coaches have a tremendous amount of influence and face complex challenges. FCA staff can dedicate time and resources building up and encouraging each coach to grow in their personal faith, as well as helping the Coach focus on their players in a positive way.
One resource that is gaining favor is the "3-D Coaching Institute," which educates Coaches on the different dimensions of coaching while asking the important question, "What legacy will you leave as a coach?"
Within Wisconsin, there are five geographic areas of ministry. The North Central is led by Jeff Tarras, the Northwest by Andrew Draper, the Southeast by Trish Lange, the ...