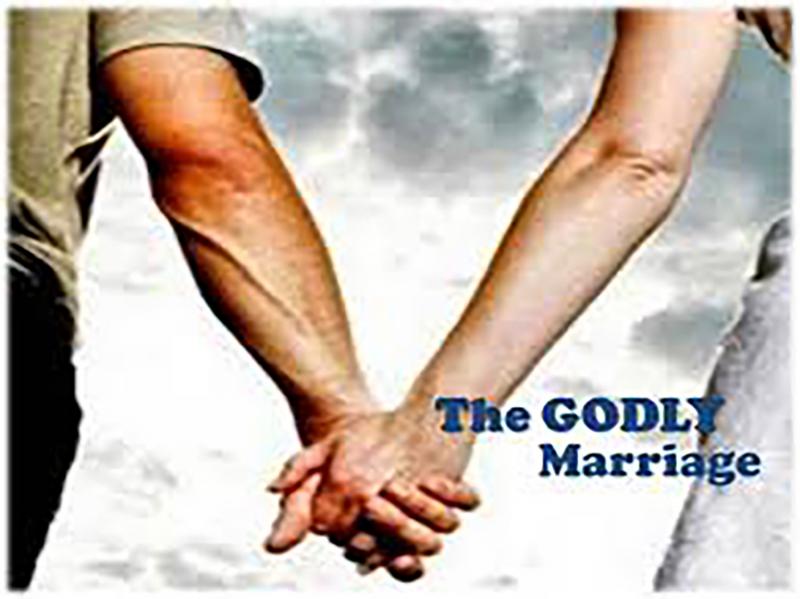 In the beginning God fashioned His first "love institution." God designed "marriage" with this succinct outline --
"For this reason a man will leave his father and mother and be united to his wife, and they will become one flesh."
(Genesis 2:24).
Solid…lasting — with God at the center. Marriage would be a witness of intimate, lasting love in this love-seeking world. In the original plan, only death would end this God-blessed union. Marital love would reflect God's love.
When Satan entered that first Garden, his "target" was greater than Eve. His strategy of deception and destruction would include Adam…and their God-centered love relationship as well. Satan is the master of rippling destruction.
Marriage remains one of Satan's targets. Attack the institution that God designed for love and stability, and the resulting damage will be expansive. Remove G-O-D (Good Orderly Direction) and replace it with E-G-O (Edging God Out) — and the original masterpiece becomes a real mess.
Now we have the context for our present-day culture…and the status of marriage. Satan is celebrating the damage he has wrought. Fewer people getting married…and divorce almost a norm in America.
But the attack ...