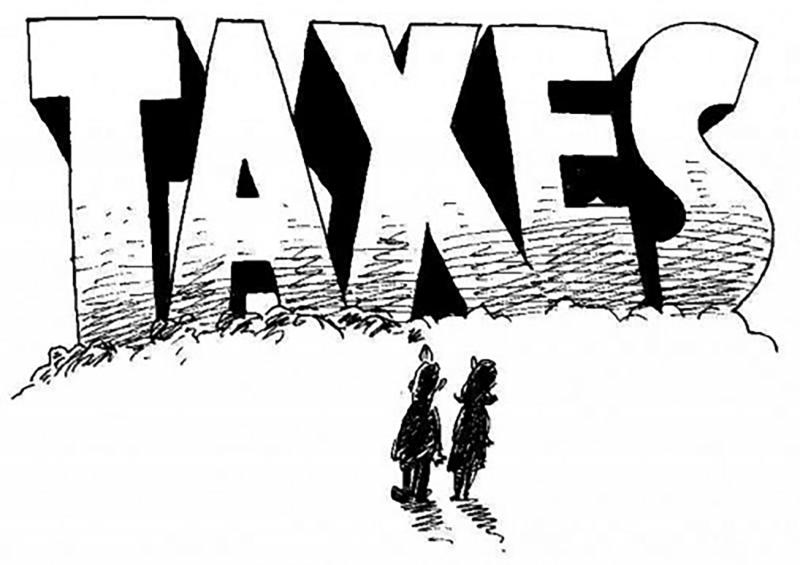 The U.S. Income Tax:
An Excise
On The Profitable Exploitation Of Federal Privilege
The U.S. Ignorance Tax:
The Profitable Exploitation of Confusion About The Income Tax
I WAS IN A GROUP THE OTHER DAY in which I overheard, "The income tax just goes to pay the interest on the national debt!" Would that it were so...
The statement is a long-standing misconstruction of something said by Peter Grace of the Reagan-era Grace Commission, which had been tasked with an analysis of the federal budget. Grace attempted to illustrate the significance of the federal debt burden by pointing out that the interest paid on that monstrous debt was so much as to more-or-less match the amount taken in by the income tax-- an amount that is a metaphorical synonym for "huge."
Money, of course, is fungible, so even if the tax take were earmarked for the interest payment, that would simply free up other funds for other uses. Thus, the "earmarking " concept is illusory at best. Income tax revenue gets spent for any and all government purposes, just as is true of every other dime that goes into the general fund.
Further, Grace undervalued the income tax dramatically. This is because Grace didn't understand that FICA (Social ...