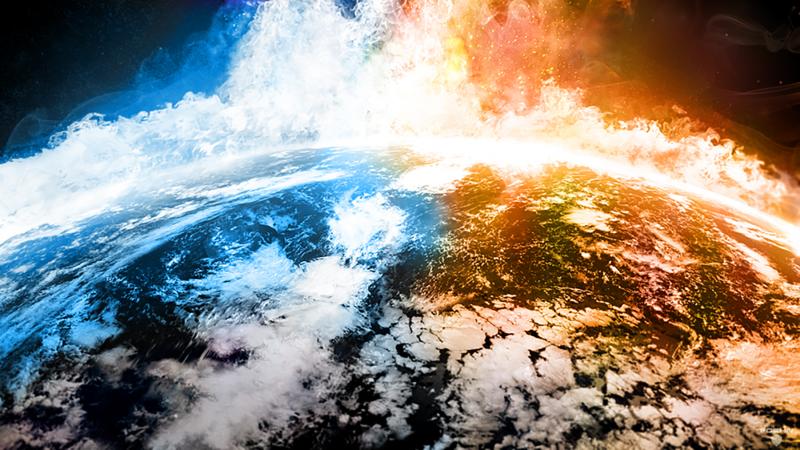 Complimentary Story
Alarming conditions continue to develop across the nation and around the world.
Our hearts are impacted by the devastation left by Hurricanes Harvey and Irma.. Many have lost their lives and countless individuals have lost homes and cherished family possessions. Some have lost their businesses or source of livelihood. The many stories of heartache will continue to unfold.
Additionally, across the nation the flames of racial divide are being fueled by agitators, by those with political agendas, and by the media itself. A broad movement is afoot to disrupt peace and calm in our nation in exchange for fear and chaos.
The clash of values continue to unfold as organizations and individuals which stand for biblical morality are labeled "haters," "bigots," and "intolerant." "Hate maps" have been produced pinpointing the locations of many Christian ministries which take a stand for Biblical marriage or reveal the truth about Islam.
In countless school districts across the nation, young children are being taught "transgenderism" as being "normal." One kindergarten teacher even had a special ceremony in her classroom for a boy who wished to identify as a girl. Children in the classroom could not wrap their brain around such a concept and were traumatized. One pediatric expert called this transgender lesson "psychological abuse." Districts across the nation are dictating new policies to students which have children of the opposite sex sharing restrooms, locker rooms, and showers, as well as, sharing overnight accommodations on school field trips and sporting events.
The threat from abroad is intensifying as North Korea continues to threaten the West with nuclear destruction. China and Russia have recently held joint military drills. Tensions continue to escalate in the Middle East as hatred and intolerance intensifies against the nation of Israel. Anti-Semitism is on the increase all over the globe. Meanwhile, Iran has been building missile factories in Syria as we sit on the brink of yet another war.
While all these matters are underway, we are seeing a push toward globalism and further identification of citizens. One Wisconsin company recently began microchipping employees. Visa has provided incentives to certain businesses who go totally cashless. Also, the Department of Homeland Security has been developing plans requiring international airline passengers to have their faces scanned for biometric data.
At times it appears that this world is spinning out of control. In such times it's important that we step back and realize what Paul wrote to Timothy as recorded in II Timothy 3:1, "This know also, that in the last days perilous times shall come." Further in verse 13, "But evil men and seducers shall wax worse and worse, deceiving, and being deceived."
Amidst the upheaval and chaos in our world, one wonders "Is there hope in times that seem hopeless?" The answer is a very emphatic "Yes!" That hope is found in the person of Jesus Christ. He reminds us in the Word, "Let not your heart be troubled: ye believe in God, believe also in Me." (John 14:1)
To the reader who has not placed his or her faith in Christ for salvation, you are encouraged to do so. The times indicate we are drawing closer to the return of the Lord. Confess your sin to Him. Believe that Jesus died on the cross, was buried, and rose again. Turn from your sin and receive the free gift of salvation that God offers through His Son (Romans 3:10: 3:23; 5:8; 6:23; 10:9-10). There is no salvation apart from Jesus Christ. He is the only way (John 14:6; Acts 4:12). And when you're tempted to think you have tomorrow to yield yourself to Christ, remember we are not guaranteed tomorrow. The Bible says our life is just a vapor "that appeareth for a little time, and then vanisheth away" (James 4:14). Further, the Bible tells us "behold now is the accepted time, behold now is the day of salvation" (II Corinthians 6:2).
To the reader who knows Christ, continue to have daily trust and confidence in Him. Recognize that God's plan will not be deterred. While we don't know the day or the hour of the Lord's return we know we are to be faithful stewards for Him (I Corinthians 4:2). Scripture speaks of our being "salt and light" to a world in need (Matthew 5:13-16). Both of these are active words that challenge us to not only spread the Gospel, but to live the Gospel. We must "occupy until He comes."
And while the world continues to "party on" recognize that as a believer in Christ you are called out to live for Him and present your life as a testimony to others. "And every man that hath this hope in him purifieth himself, even as He is pure." (I John 3:3)
Never forget, our hope does not come from government, our hope is in God. When you seem to be consumed by all that's going on in the world, remember…In God is our trust. In God is our hope!