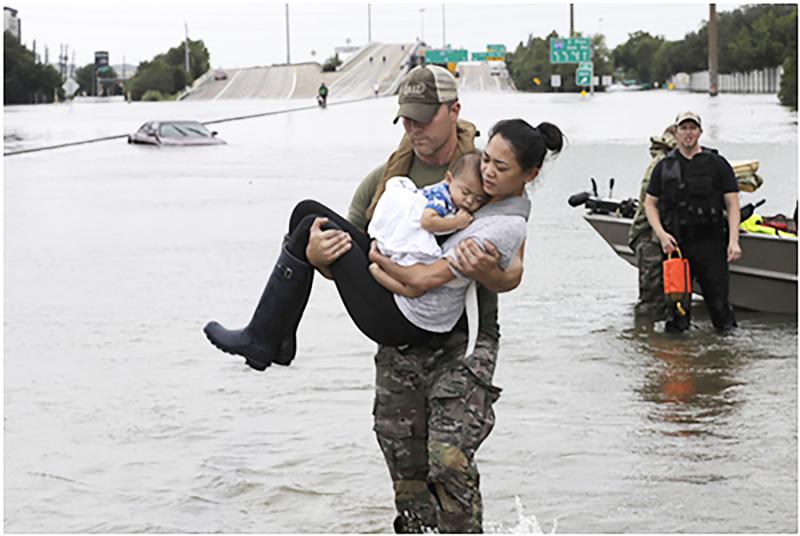 We are raising money for hurricane Harvey relief. We have a long track record of effective disaster relief. We believe it is the job of the church to rescue those who are perishing.
I would like to open with a story about a friend of mine. Chris Keys is a man's man and I say that in the truest sense of the word.
Because I knew that he was from the Houston area, I contacted him regarding on-the-ground-support of our relief efforts hoping he could make some connections for us in regard to partnering with local churches in the area.
When I spoke to him, he was in a boat. It seems that he had been prodded by the Lord to do what he does best…rescue innocent people. He has a history of that.
On Mother's Day weekend, he was one of eleven Christians arrested outside of the last remaining abortion clinic in Kentucky. He sat down in front of the door in an attempt to stop women from killing their babies. Chris was being Chris…rescuing the innocent. He lives out the Scripture: "greater love has no man than this; that he would lay down his life for his friends." But I digress.
During our conversation on Monday he shared with me that his stump-grinding business had been booming and that he had never been busier. That is, until his expensive p ...