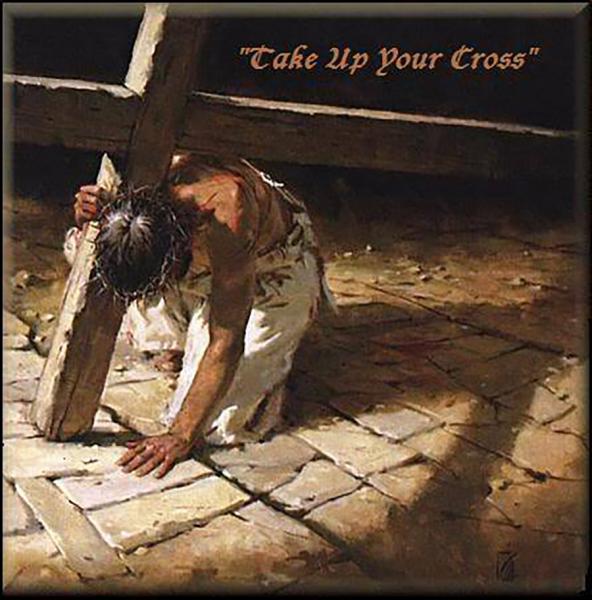 Complimentary Story
The question was significant. It's answer was pivotal. Jesus asked His disciples, "Who do the crowds say that I am?" (Luke 9:18b).
The responses from those disciples all depicted other human beings... "John the Baptist…Elijah…one of the prophets of long ago" (vs.19).
And then Jesus got personal. "What about you…Who do you say I am?" (vs.20a) It was Peter who boldly stated, "The Christ of God." (vs.20b).
Peter proclaimed Jesus to be the promised Messiah, Savior of the world. This was his confession of faith.
Peter's accurate answer had serious implications…which Jesus was quick to reveal:
"The Son of Man must suffer many things and be rejected by the elders, chief priests and teachers of the law, and He must be killed and on the third day be raised to life." (vs.22)
One can only begin to imagine the emotional impact of Jesus' prophecy… and the deep questions that were likely aroused. But Jesus wasn't finished. As He looked into the eyes of His disciples He went on to share these personal, challenging words: "If anyone would come after Me, he must deny himself and take up his cross daily and follow Me. For whoever wants to save his life will lose it, but whoever loses his life for me will save it." (vss.23-24).
This is the first time in Jesus' ministry that "cross" was mentioned. This means of execution was designed by the Romans to be the most painful.
What was implied in Jesus' words was that true discipleship involved three, key elements: Submission, Sacrifice and Suffering. Giving up one's life for Christ was the ultimate calling as a disciple.
What a powerful, pivotal day this was for those first disciples. It was a day of confession in Christ. It was a day when Christ clearly laid out His main, Passion mission. And now came the call to commitment for those disciples. The testing of that commitment would come later.
Discipleship still calls for Submission, Sacrifice and Suffering. Those who following in the footsteps of Christ must be willing to "give all" — just as the Savior did from that cross.