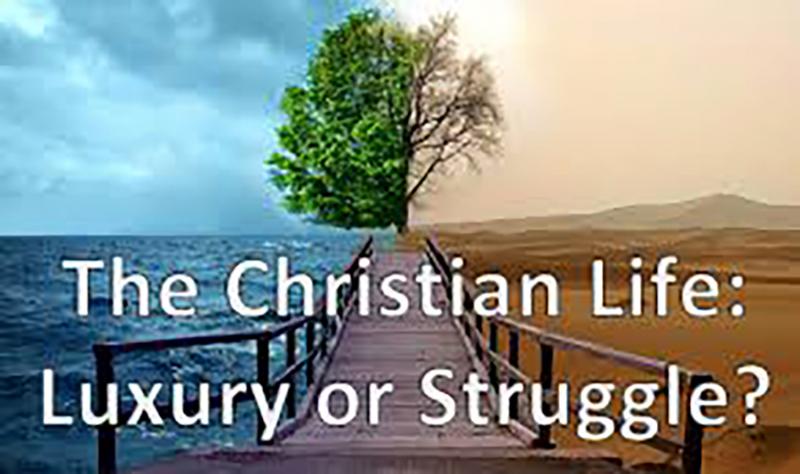 Complimentary Story
We are supposed to be Christlike in our character. True born-again believers, empowered by the Holy Spirit of God are to resemble Jesus Christ here on earth. But what does the Church look like? Does the Church (which is people that make up the body of Christ) look like salt and light these days?
At most churches I have attended, the people are very loving. Love and hospitality are what we as the body of Christ should be. 1 Corinthians 13: 4-7, "Love is patient, love is kind. It does not envy, it does not boast, it is not proud. It does not dishonor others, it is not self-seeking, it is not easily angered, it keeps no record of wrongs. Love does not delight in evil but rejoices with the truth. It always protects, always trusts, always hopes, always perseveres."
Jesus was perfect in all these attributes when He was here on earth, because He was empowered by the Holy Spirit of His Father. We constantly need to be praying for the Holy Spirit of God, and to be meditating on these attributes and asking Jesus to empower us to be like this each day. We must recognize when we fall short and confess to Jesus when we don't. We need to know how each one of these attributes look in the eyes of Jesus, so we don't mistake kindness for lack of zeal to share our faith, or to take a stand on moral principles which, if compromised, will lead to defeat of moral conviction in us and those that are around us.
We see that today all the time. I read a pastor's note to the school board regarding accepting transgender students, and his comments said, "well let's have more discussion on this issue." Jesus does not want discussion. He had perfect moral character that never compromises — ever. As Christians, we live in a world filled with sinful people who want to push their sinful practices on us. That's why Jesus said we would be persecuted for righteousness.
I attend a good Bible-teaching church. We have a wonderful pastor who teaches the whole counsel of God. And we have good elders who love God's Word. But we still fall short, which every church does. The Church is made up of people, and even though the Holy Spirit dwells in us, we do not look like Jesus Christ. I could probably say that in this life that will always be the case. But should we be satisfied with that? Does Jesus want us to be content with who we are?
Our communities are falling farther and farther into sin and depravity every day. The only way God will change the hearts and minds of mankind is through the spoken Word of God. The only way to stop sinful behavior is by conviction from the Spirit of God, exposing sinful behavior, and offering the Gospel to people so they can cry out to God for forgiveness. Man's heart is so depraved. This is not my idea but God's Word — that without the spoken word of God with conviction by the Spirit, and God's grace we are fighting a hopeless battle. As I look at the nightly news, watch the children in our schools, see the people even here our small town, which is safe to live in, 2 Timothy 3 is increasing more and more each day, week, and year. Depravity, (and I call it "depravity," not just "bad behavior"), is smothering us and the Church watches and does what?
2 Timothy 3:1-5, "But mark this: There will be terrible times in the last days. People will be lovers of themselves, lovers of money, boastful, proud, abusive, disobedient to their parents, ungrateful, unholy, without love, unforgiving, slanderous, without self-control, brutal, not lovers of the good, treacherous, rash, conceited, lovers of pleasure rather than lovers of God; having a form of godliness but denying its power."
We have multi-million-dollar buildings, with all kinds of programs. We have the most comfortable buildings with air conditioning, coffee shops, places to buy Christian books right at church, and yet the depravity creeps on in our cities.
If we look at these verses in 2 Timothy, we see through the Spirit's help what our societies are becoming. And we should take a good look at our own hearts and ask God to examine us to see if any of these characteristics reveal our own hearts.
Psalm 139: "Search me, God, and know my heart; test me and know my anxious thoughts. See if there is any offensive way in me, and lead me in the way everlasting."
Do we love what is good, are we forgiving of others, do we truly love others and show it by serving people wherever we are? Do we love pleasure, comfort, more than serving Christ? Sometimes when I look at the Church and wonder why the world keeps going down the Romans 1 road, it seems like we just want more comfortable churches and an EASY "Christian" lifestyle, rather than Christ's kingdom to transform our societies. We love each other well, and we pray for the difficulties our church family goes through, but are we really salt and light?
Jesus was about changing the hearts and minds of people He met. If people around us are becoming more and more like 2 Timothy, and they have no clue that they are even like this, what will change them?
Ephesians 3: 17-24, "So I tell you this, and insist on it in the Lord, that you must no longer live as the Gentiles do, in the futility of their thinking. They are darkened in their understanding and separated from the life of God because of the ignorance that is in them due to the hardening of their hearts. Having lost all sensitivity, they have given themselves over to sensuality to indulge in every kind of impurity, and they are full of greed. That, however, is not the way of life you learned when you heard about Christ and were taught in him in accordance with the truth that is in Jesus. You were taught, about your former way of life, to put off your old self, which is being corrupted by its deceitful desires; to be made new in the attitude of your minds; and to put on the new self, created to be like God in true righteousness and holiness."
Ephesians 4: 11-13, "Have nothing to do with the fruitless deeds of darkness, but rather expose them. It is shameful even to mention what the disobedient do in secret. But everything exposed by the light becomes visible — and everything that is illuminated becomes a light."
God's Word empowered by the Holy Spirit is light. God's Word exposes the deceits of men's hearts; it is sharper than a two-edged sword dividing peoples' thoughts, actions, and motives of how they live life. So, is the modern church here in America salt and light to a dying world? We try all these things, larger churches, comfortable seating and air conditioning, etc. and our world progresses every day down the Romans 1 path. Jesus had none of the comforts we have, and even said the Son of man has "no place to lay His head." Was Jesus successful? What did He use to bring about the kingdom of God in men's hearts? I think if we read the Gospels we can see that Jesus used the Word of God by the power of the Holy Spirit to bring about true repentance and faith in men's hearts and minds.
Does the Church believe that this is enough, or do we have to make people feel comfortable, and make sure they are not sweating because our air conditioning is not working?
Jesus said in John 17: "Now this is eternal life: that they know You, the only true God, and Jesus Christ, whom You have sent." How can anyone know Christ if they have not read the Gospels? We all have, every person on this earth, a picture of Jesus Christ in our minds, but does it line up with what Jesus says about Himself? Anything that is not what God's Word says about Jesus Christ is idolatry.
People didn't like Jesus when He was here on earth, because He loved people enough to point out their spiritual failures. Even Nicodemus, who was a religious person, needed his mind and heart touched by Jesus' teaching. Every person on this earth needs to hear the words of Jesus Christ, so the Holy Spirit has an opportunity to work on their minds and souls. That is how I came to faith and how you came to faith.
So how can the Church become more salt and light in our dark world? Jesus said, "you will be My witnesses when the Holy Spirit comes upon you." As believers, we all have the Spirit of God already in us. We have the words of Jesus in us. We have Jesus' command to GO! We have the promises of God that the Spirit will give us the words to say when we need it. We have the promises of God that His word will never come back without doing what God wants to accomplish with the word.
Jesus sent out the disciples two by two, told them to teach about the things He had taught them. If some reject the Word, brush off your sandals and go to the next house and if they receive the message stay with them and explain some more.
Do we need to make people feel comfortable first, or just teach them to read the Gospels and follow Jesus?