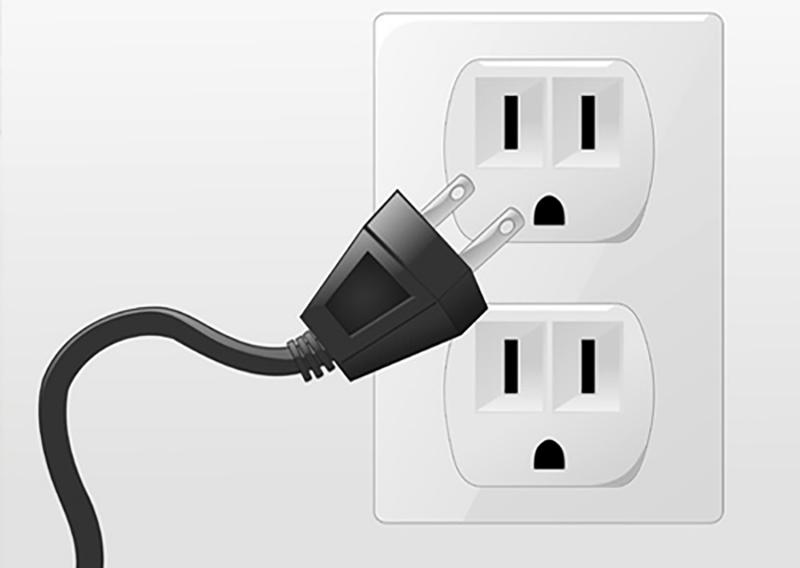 Complimentary Story
No other person in history disturbs the heart of man as Jesus, and "What think ye of Him?" No one can remain neutral. Everyone must give an answer to either receiving or rejecting Him.
When we study such leaders as Washington and others, we are intellectually edified or informed about history. When we study Christ, we are profoundly moved into studying our own life and destiny. Everything concerning our very being is hinged upon "What think ye of Christ?" No other leader moves us in this way. When we study Jesus, He raises issues within our conscience and our moral character. Jesus somehow gets inside our life and interrogates us and we are moved to answer Him. When we study Him, He examines us. No other figure in history has this kind of effect upon our being. (John 4:29).
When we enter the holy realm of Christ, we are intuitively confronted with our unholiness. He penetrates our inner perception and conscience as no other, & the words of Peter enter our thoughts and challenges us: "To whom shall we go?" … "Thou hast the Words of eternal life." (John 6:68). "Thou art the Christ, the Son of the Living God." (Matthew 16:16). Never have these Words been spoken of another. Then Christ comes with the only answer: "I am the way, the Truth and the Life, no man cometh unto the Father, but by Me." (John 14:6). Man cannot evade His proclamation!
When we study Christ, we find that it was foreordained that He would pay the penalty for man's sin. When we study sin we find that it is a study of oneself because self is the sinner. "All have sinned" doesn't impress my conscience. I have sinned and my sin is the fault of His death causes me pain, and it turn it causes me to repent. When we point at self, it becomes a personal issue and demands "What will we do with it?" "What think ye of Christ" is proven to be the only answer. We must pause here and see ourself guilty of the sin that was laid on Him — the penalty of our sin is death, and Christ paid that awful death penalty that I deserved! Sin that convicts me that I need a Savior, and Christ presents Himself as He.
Everyone and everything is subordinate to Him. He conquered sin, death and the devil. We turn exclusively to Him for He is able to save to the uttermost them who come to Him. There is no other, so we have no other choice. There are many who make sport of sin when taken collectively, and you hear, "All my friends are like me and I'll have lots of company in hell," ...and a Real Friend will do all he can to keep you from going there.
Sin, when it touches my conscience, then it seeks a solution to it, and that brings us to forgiveness. We mainly look at forgiveness from the view of 'man forgiving man' and that can be accomplished with a handshake. But with God, forgiveness was a profound problem. He couldn't just "shake hands" with man and let sin go. Sin is an offense against His Holiness and disturbs His universal order. In His order, the wages of sin is death, and if man were to pay it, man becomes extinct, and the purpose of all His creation and heaven fade into the darkness. That causes a great dilemma, but God so loved the world more than to let that happen so He sent His Son.
"My Son will pay sin's penalty by His Own death, and when it is paid, I will Raise My Son from the grave, and return Him to My right hand, thus My universal order will be restored and My relationship with man mended."
The worst in sin expressed itself in what man had done in crucifying God's Son. The symbol of the cross today is the expression that Jesus had victory over man's worst — victory over sin, victory over death and the cross. God here shows, by forgiving man's worst, that all men have hope and can come before the throne of Grace & find mercy. Hebrews 4:16.
The Story does not stop at the cross. We don't gather round a dead Jesus in our worship. "Where two or three are gathered together in My Name, there am I in the midst of them." Matthew 18: 20. "Christ was delivered for our offences, and was RAISED again for our justification. "Romans 4. 25 — Raised, Living, still doing, and fulfilling our needs. "If Christ be not raised, your faith is vain: and ye are yet in your sins." (1 Corinthians 15:17). Jesus says: "I will never leave you…" (Hebrews 13:5). So, "Rejoice in the Lord always." (Philippians 4:4).
There is nothing in history or in the teaching of any man like the latter phases of the uterrances of Jesus. "I am with you always, even unto the end of the world." Then we read "I am the Alpha and Omega, the beginning and end." "Jesus Christ the same yesterday, today, and forever, and I change not." We are witnesses of this because we have personally received the Living Lord, and in Him we live, move and have our being. Every day He walks with me, and He talks with me, and He tells me I am His son. (Acts 17:28).
Jesus tells us to come unto Him, and we will find rest for our souls. We come and He fulfills His part. He says, "Call unto Me and I will answer and show you great and mighty things that you do no know." We call, He answers and reveals. He says, "I will give you strength to do all things." We pray, and He empowers us. We have bad days and Jesus says, "Cast all your cares upon Me, for I care for you." We unload our cares and He takes them all. He says, "All of your needs will be supplied by Me." We trust Him and He has never failed us. He is our ever present help. Most of all, the meaning and inward experience of life is assured when we receive He Whom reveals that we are in need of Him. We find by trusting that He does fill the void, and that He is a Living Lord that lives in us.
I will close with an illustration of when I built my home several years ago. I went without electrical power for three years, even though the power lines went right by my house. There was an enormous amount of power, or current flowing through these lines, but it had no benefit to me because I was not connected to it. I sat in the dark for a long time until I asked the man in charge of the power to transfer this "Invisible power" into my house. You might think it kind of foolish of me to have all the "invisible power" that close, and not ask for it. Just think of all the things you would have to go without if you were not connected to this invisible power.
I turn now from my house which needed this "invisible power" to our body, or temple that is just a container that was made to receive Jesus — Who is the "Invisible Power" that He alone can fill the God-shaped void or recepticle in it. Jesus says, "All Power is given unto Me in heaven and in earth." (Matthew 28:18; and "I am the Light of the world." John 8:12 … "he that followeth Me shall not walk in darkness, but shall have light of life." And, "But as many as received Him, to them gave He power to become the sons of God, even to them that believe on His name." (John 1:12).
Jesus is the Man in charge of the Power and Light Plant of our life. It all comes down to "What think ye of Christ?" If you think He is this "Invisible Power," He is available and waiting to Light up your life. If not, it is your own free choice to sit in the dark.