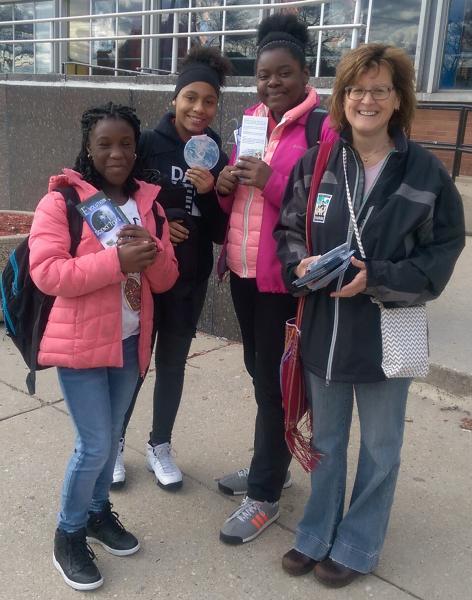 I'm sure you have all heard the words of the writers of the Declaration of Indenpendence which state they pledge their lives, their fortunes and their sacred honor to the cause of freedom. We hold these men in high esteem, but do we ever think we must do the same or lose those freedoms fought so hard for many years ago?
I would like to tell you the story of my arrest last fall while handing out Christian/Creation literature on a public right of way adjacent to the property of Nicolet High School in Glendale, Wisconsin. The literature included information about dinosaurs and the Bible, Noah's flood evidences, the Gospel and more.
I've done this at many school locations in Southeast Wisconsin and never been arrested. Principals sometimes need to be educated about first amendment rights, but I have never before had a 'legal' issue. I understand public vs private property and right of way usage and do not stand on school property while giving out literature. It usually takes less than 15 minutes to give out the literature to dozens of kids as they leave for home after school. Now and then a student wants to talk, which I gladly do! Once finished, I go home and keep the kids in prayer. I love doing this. Wisely, this is usually done in pairs and never alone for reasons you will soon understand.
Monday, October 31, 2016 was diffe ...