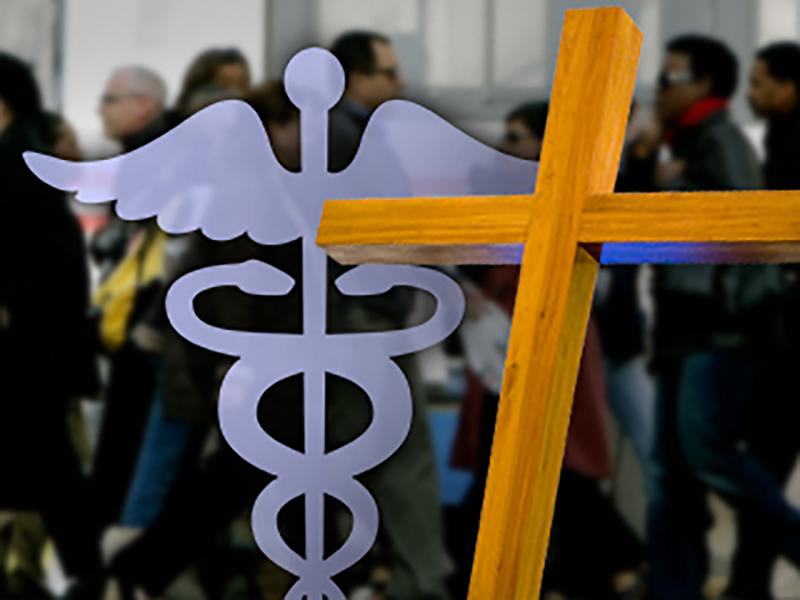 Complimentary Story
Many people throughout the United States are learning that the Affordable Care Act of 2010, otherwise known as Obamacare did nothing to make healthcare more affordable for the vast majority of citizens. In fact, what the ACA has done is increase the cost of most insurance premiums while reducing the number of doctors available to the average person. In addition, millions of Americans have received cancellation notices on their policies altogether.
Dozens of lawsuits have been filed to stop the ACA, by everyone from states' Attorneys General to doctors groups to private citizens, but after Chief Justice John Roberts knowingly and willfully changed the meaning of the word fine to "tax," there is little hope that the Supreme Court can be trusted to overturn any part of the law.
There are still two ways around the ACA: The first is to choose non-compliance and pay the fee; which can be avoided by arranging your taxes in such a way as to pay in at least $1 every year. The problem with this option is that it still leaves a person with no insurance to help pay for the skyrocketing cost of healthcare. The second is to become a member of a medical sharing ministry, and that is what the rest of this article will contain information about.
In doing research for this article I have come across several different organizations offering medical sharing for members: Medi-Share (of which I and my family are members), Samaritan Ministries, and Christian Healthcare Ministries. I spoke with representatives of each of the organizations and visited the website of each so that I could give you as clear a picture as possible of what is available to those who live a Biblical lifestyle.
Christian Healthcare Ministries is the oldest of the organizations, having been founded in 1981. They currently have approximately 50,000 members, but have been growing quickly since the end of 2013 due to the ACA. They are accredited by the BBB as a charitable organization and do not have a provider network. Any doctor you see is eligible for sharing under CHMinistries guidelines. CHMinistries has a general limit of $125,000 per need or illness, but has an additional program called "Brother's Keeper" that will extend that limit to $1,000,000. All members have an initial responsibility that varies based on the plan chosen. They have a doctor who will answer basic health concerns for free via email and also have a monthly newsletter about health issues. The representative that I spoke with wanted to make it clear that CHMinistries is NOT health insurance, but it is extremely effective and has always paid 100% of eligible needs. Their website is
www.chministries.org
.
Medi-Share began as a group of friends informally sharing each others' needs about 50 years ago, and formally organized in 1993. Medi-Share is by far the largest health sharing organization. And since 1993 Medi-Share members have shared or discounted over $825 million in medical bills. Medi-Share is unique in that they have added a disability sharing plan as well, so if you cannot work for a time, your brothers and sisters in Christ can help supply your needs. Medi-Share has a "network" of providers, but expanding that network is as easy as nominating your favorite physician and waiting until they're accepted. Initial member responsibility runs from $500 per family per year to $10,000 depending on the program chosen and there is no upper limit for sharing. Cost for a family of four where the oldest person is 45 runs from $176 to just over $600. They also offer "telemedicine" services, so for minor things like ear infections, flu symptoms or other things one might seek help for at an "Urgent Care Center," you can simply communicate directly with a doctor by phone or email, get a diagnosis based on your symptoms, and receive the necessary prescription for your ailment — and this service is totally FREE to members.
"Medi-Share has experienced a record number of inquiries," said Medi-Share president Tony Meggs. "People are interested in Medi-Share, because it makes them part of a community of Christians who are caring for each other's needs while saving money and complying with the new individual mandate that requires medical coverage. We expect healthcare sharing to continue growing in popularity as more and more people seek money-saving alternatives to traditional insurance." Medi-Share's website is
www.mychristiancare.org
.
Samaritan Ministries was founded in 1994 and is currently at or above 30,000 members. They, too, have seen incredible growth since the ACA took effect! Samaritan Ministries has an initial fee of $200 and a $250,000 maximum per illness or incident. Samaritan is unique in that members send their monthly shares directly to other members! (Samaritan was also unique in that my call went directly to a live person without listening to a computer or music.) Since shares are sent directly to the member in need, there are no network vs. out of network doctors. Samaritan expects each member to be responsible for the first $300 per incident or illness, but if the doctor or hospital offers discounts for "uninsured," those discounts come out of that initial $300 first. The representative with whom I spoke made it clear that this is "a Christian way to help other members of the Body of Christ" and their ministry includes not only financial help but a monthly prayer guide as well. Their website is
www.samaritanministries.org
.
In all of these organizations, there is an expressed will to serve God and the Body of Christ. Though it is expressed differently by each, the common thread is there: We, as members of the Body of Christ have a responsibility to care for each others' needs. We also have a responsibility to stand for Truth against the onslaught brought by Mr. Obama and those of his worldview. God has granted a miraculous exemption to the onerous rules of "Obamacare" through membership in an organization that glorifies God and encourages its members to walk in His ways.
Please take the time to look into these organizations and see if one of them will provide the coverage you need at a price that is well below the average "insurance" plan available. Remember that sharing is NOT insurance, and there's no "legal" guarantee that your needs will be shared, but based on the word of their testimony, your brothers and sisters have pledged to meet your needs through these organizations.
If you have any questions, please feel free to contact me, Jeff Tyberg, at 715-321-2299. (All of these groups work by referral, and current members are given a discount when new members are referred. If you decide to sign up with Medi-Share, please consider mentioning my name as the member who referred you. Thank you).