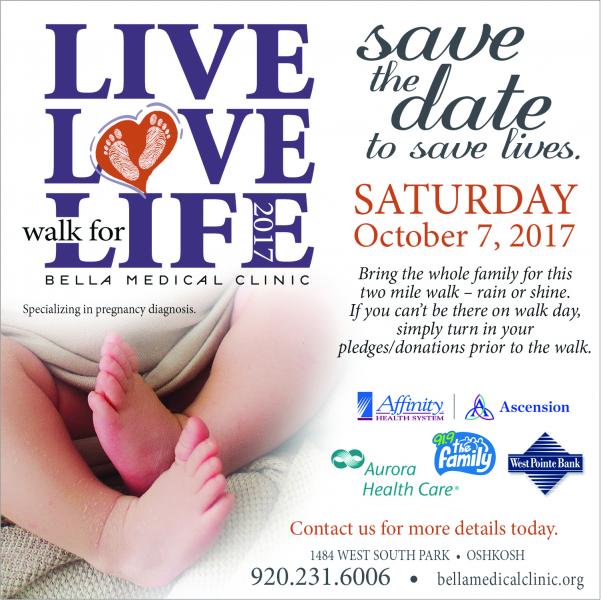 Walks, for whatever cause, always make a difference. Death is a daily occurrence for many because there is no help. Whether people die from ALS, Cancer, MS, Muscular Dystrophy, Leukemia, Sickle Cell and a host of other ailments, money raised for any disease makes for a better quality of life or saves a life. Someone is given a chance to live. That person is here today because of the impact of walks — the money raised helped find a cure or an intervention.
Stop and think about the current fundraisers being held for the victims of Hurricane Harvey. Not only are federal, state and local agencies helping victims, but Red Cross from across the country are lending a hand. One of our own Packers is doing a private fundraiser to help victims. Do people care? Absolutely. No one wants to see someone else in distress.
So, why Bella's Walk for Life? What does it do? First of all, the walk raises funds to help Bella continue operating. We can't be of service if our doors aren't open. As you may recall, Bella offers ultrasound to pregnant mothers. Ultrasound helps mothers bond with their unborn child. It allows them to hear the heartbeat and see her child in utero — to realize that she is carrying a new life within her. Bella also offers many other services such as parenting classes, child care supplies like car seats, diapers, wipes, and such.
This year Bell ...