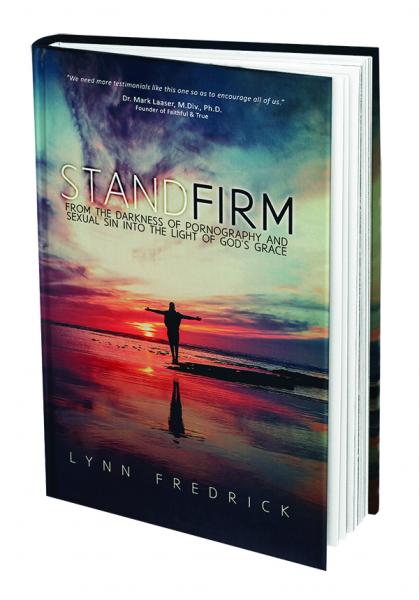 Complimentary Story
"From Shame to Grace" is the recovery slogan for Sex Addicts Anonymous. I was proud to earn and carry the medallions depicting months and eventually years of sobriety all earned by living one day at a time depending on the Power greater than myself, God the Father and Jesus Christ the Son still revealed through the Holy Spirit.
I still am amazed by the years, 25 this past July, of sobriety from my addiction to porn. In my power I remained enslaved to it for 28 years. God has truly done for me what I could not do for myself.
God has great power and He made me a lot of promises. He has made them for you too.
"His divine power has given us everything we need for life and godliness though our knowledge of him who called us by his own glory and goodness. Through these He has given us His very great and precious promises, so that though them you may participate in the divine nature and escape the corruption of the world caused by evil desires."
2 Peter 1:3-4.
I live in a world now that I call God's Promise. The earthly Promised Land, the reality that all of God's promises are true and that not one of them has ever failed. Trust in and adherence to God's promises and the relationship that develops as a result is the only thing that brings a person to a place of the fullness of life that Jesus spoke of. Contentment and peace are astounding realities of living in the Lord's promises. Living free from the bondage that sin brings to one's life is truly an awesome experience.
The Revelation is wrapped in grace. In chapter 1:4 and the last chapter and last verse depict a salutation used often among the early followers of Jesus, which was "Grace and peace to you from the Lord Jesus" and other similar statements with the same meaning. The reality was that the early Christ followers were so captivated by the reality of how much they had been forgiven for though Jesus' death and resurrection that they had personally witnessed, it drove them with the desire to tell the whole known world about it. And they did. Shouldn't we do the same? I believe we should.
I have no claim to having done anything right to bridge the gap between Holy God and sinful man. Nor can any of us. While we were all sinning, Christ died for us. Accepting this truth causes the gavel of the God of judgment to fall and pronounce "Not Guilty" as the verdict for our sins.
The reader may or may not read my book so I would like to share the book's final page. It is my prayer for the book's reader but it also my prayer for those who have read my articles in
WCN.
"My intention has been that the words I've written are a testimony that will draw you into a relationship with this great God who so desires a relationship with you. I pray that you will trust this very Lord and God.

"I pray you will decide to follow Him as He leads you on the great adventure He has led me. He will never lead you by force, but He will go before you, be behind you, and be at your side if you surrender your will and your life to Him and willingly follow Him.

"As you follow Him, I pray that your character will be rebuilt into the character of the living God. May His grace surround you as you experience His many and very great promises for you. He loves you and wants His best for you.

"May you experience God's presence in your daily life. I pray that you will come to the place in this earthly life, this Promised Land of the present, that you will be free from your sin of choice and free from your addiction, and in your freedom you will breathe deeply the peace of God. I pray you'll be able to look down at your feet one day and say, 'Wow! Nice shoes.' (Reference to Ephesians, feet fitted with the gospel of peace) I pray, that in time, others will say the same of your 'shoes' as well.

"God's grace will surround you on your great adventure.

"You can do this.

"Now is the time.

"None of His promises will fail you. They will all be true.

"Take that first step to cross your Red Sea and God will be with you every step thereafter.

"Surrender your will to the one who died in your place.

"Pick up the shield of faith, protect yourself with it, and follow God on the greatest adventure of your life, from former addict to free-from-sin Christ-follower."
Lynn Fredrick
is the author of,
Stand Firm, From the Darkness of Pornography and Sexual Sin into the Light of God's Grace
. Available though Amazon and
www.lynnfredrick.com
Lynn can be reached personally by calling: 715-532-9908.