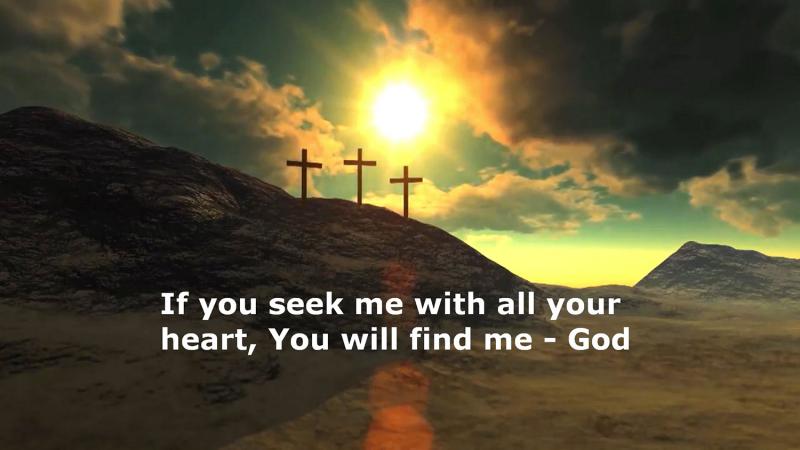 Complimentary Story
The verses in Colossians that we concentrated on in the last issue (Colossians 1:15-19) talk about Christ's relationship, or His position, relative to God, Creation, and the Body of Christ. Since Christ is a full member of the Triune Godhead, He alone is as righteous and holy as the Father and Holy Spirit. Since Christ is our Creator, we are accountable to Him. This creates a problem since we are all guilty sinners before our Creator-God.
God can only accept those who measure up to the perfect righteousness and holiness that He personifies; none of us do (Romans 3:23), which means God cannot accept us as we are, and, because we
"are dead in trespasses and sins"
(Ephesians 2:1-3), we cannot do anything of ourselves to attain to God's holiness and righteousness (Galatians 2:21). Each one of us has rebelled against the Creator to whom we are accountable. If left to ourselves, every one of us would stand before Him guilty and condemned (Romans 3:19).
Thankfully, Christ also serves as our Redeemer. He willingly took on flesh to propitiate (appease) the Father's just wrath toward our sin. Colossians 1:20 says Christ made "peace through the blood of His cross" (See also Romans 3:25). Much has been said in the media and amongst our neighbors and co-workers lately about the lack of peace in our country. Everywhere you look it seems there are protests, rioting, and screaming against those who disagree with us. The enmity that we are currently experiencing in America is nothing compared to the hostility that once existed between God and humans. Sin and death had created a wedge between us and God. God was on one side of the great divide; we were on the distant side - the side of His enemies.
Only one thing could be done to solve the problem of sin and death — a sinless man would have to voluntarily sacrifice Himself to pay for the sins of the world. None of us were worthy, only Jesus Christ has ever met the standards required to be this atoning sacrifice. The price paid for our sin was His shed blood. Hebrews 9:22 states, "without the shedding of blood there is no remission." God was satisfied the blood Christ's shed on our behalf for our sins.
Christ's sacrifice served to "reconcile" everything to God. Reconciliation is a transfer from one given state to another, to reinstate two parties to a position of harmony. In other words, Christ provided the ONE way back to God. The way back to God's side, to righteousness and holiness, has been provided through Jesus Christ. The eternal salvation from sin and death has been provided through the vicarious suffering of Christ alone — not knowledge or works. BUT, you have to ACCEPT the Way.
Not everyone was automatically personally delivered from sin and death, nor will they ever be if they do not have the benefits of Christ's sacrifice imputed to them by trusting in the death, burial, and resurrection of Jesus Christ. If you have not trusted in Jesus Christ, or if you are trying to add things to what Christ has already done, you continue to be alienated and enemies of God. Yet, you can be personally reconciled back to God if you will set aside your pride and works of selfishness, recognize that you have nothing to offer and there is nothing you can do to merit God's righteousness and holiness, and, in turn, fully place your faith in the work of the Lord Jesus Christ.
Faith in Christ alone is the way of salvation (Romans 4). It does not come from any work that we have done, whether morally good or religious acts (Ephesians 2:8-9). Verse 21 makes it clear that Christ's sacrifice was sufficient for everyone and everything. It doesn't matter if you are Jew or Gentile (v. 21 "and you"); today, God has declared all under sin in order that He could extend mercy to everyone equally (Romans 11:32). Yes, there was a time when we were "alienated" (totally separated) from God and were considered His "enemies" (existing in a state of bitterness, hatred, and opposition), but once we trusted in the provision of Jesus Christ we were considered perfectly reconciled. Perfect reconciliation means that the benefits, blessings, forgiveness, and righteousness provided through the work of Jesus Christ have been applied to our account personally.
Once we trust in Christ, we have a position before God (verse 22 "present") as "holy" (set apart from uncleanness), "blameless" (without blemish or defect), and "unreprovable" (free from accusation). The very righteousness of God is attributed to the position of those who have believed in the faithful, redeeming work of Jesus Christ (Romans 3:22).
God the Son took on flesh, never leaving behind His Deity, and went to the cross for YOU. The One who created you and all things, died so that you could have eternal life through Him. Not through the Jewish promises, but through the Body of Christ, where faith alone in the work of Jesus Christ gains you entrance. Have you trusted in Christ's work to save you? We have a wonderful Savior and Redeemer!
BEREAN BIBLE INSTITUTE
P. O. Box 587
Slinger, WI 53086
Phone: 262-644-5504
www.bereanbibleinstitute.org
E-mail: bbi@bereanbibleinstitute.org