FISH CREEK, Wis.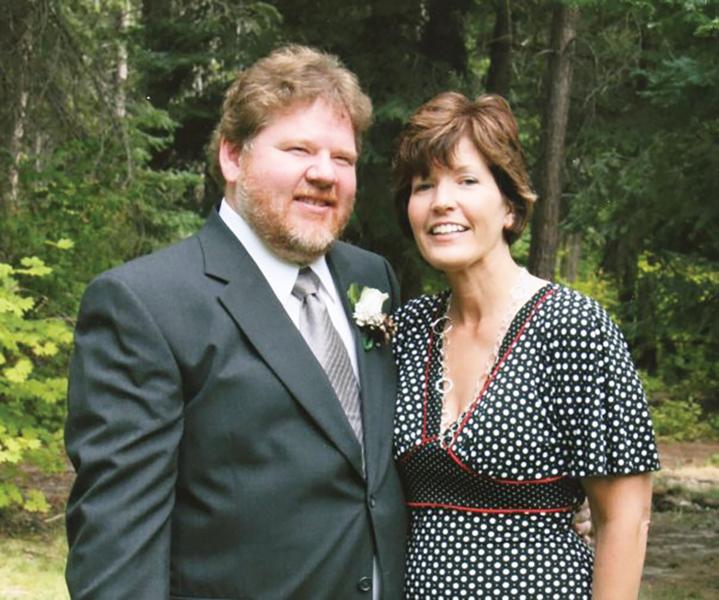 Complimentary Story
The September 26th email from Megan O'Meara, Community Church of Fish Creek, Wisconsin board president, sent shock waves across Door County and far beyond: "We are very sad to share that our beloved shepherd and teacher Pastor Chris passed away this morning from a cardiac arrest."
Stunned by the news, family, friends, church members and frequent church visitors were quick to express their sadness over the abrupt passing of the loving and caring pastor who had impacted each of them in a special way. Such was the the gifted life of Christopher W. Leonard, who, at age 56, was called from this earth far too soon.
It was in January of 2012 that Leonard and his wife, Kris Ann, left an Iowa church of 1,500 to pastor the Community Church of Fish Creek with a winter congregation of less than 100. His reason? "I want to be part of a smaller church where I can get to know the people and be involved in their lives," he said. On Sunday, October 1, 2017, the nearly one hour of individual tributes to Leonard at the church celebration of his life left little doubt that he had achieved his goal.
One church spokesperson described Leonard's various roles as church leader: "He was our pastor, teacher, shepherd and friend," she told the crowd of nearly two hundred. Others who spoke confirmed those roles.
"Chris often told us not to be surprised by a sudden turn of events but to trust God in all things. It was as if he was preparing us for this week's events." (Pastor's role).
"He often used film clips from movies to emphasize a spiritual point in his Sunday sermons." (Teacher's role).
"Chris pursued us the way Christ pursues us, always directing and guiding us." (Shepherd's role).
"He was always available when we needed him." (Friend role).
Whichever role he was in, Leonard relished his opportunities to share the gospel, whether in his church and Peninsula Park on Sundays, Bible Studies during the week, visiting nearby Senior Centers, discussing a Biblical truth one-on-one, or in his recently published book,
Freed to Obey
.
"I could teach the Bible every day and not grow tired of it," he said. "Chris never compromised the truth of the Scriptures," said past church board president, John Young. "His teachings always stayed true to God's infallible Word."
In his book,
Freed to Obey
, Leonard makes reference to the Apostle Paul's words in 1 Corinthians 9:22: "I want to be all things to all people." Paul's goal was to serve people out of a heart of love. Chris Leonard lived his life in a similar manner, as pastor, teacher, shepherd and friend, always giving of himself to win others to Christ.
There is much to be learned and remembered from the life of Chris Leonard. Perhaps the greatest lesson we can learn from his life and our greatest tribute to his memory is for us to live our lives honoring God, honoring our neighbor, and always doing it, as Chris did, "…from a heart filled with love."