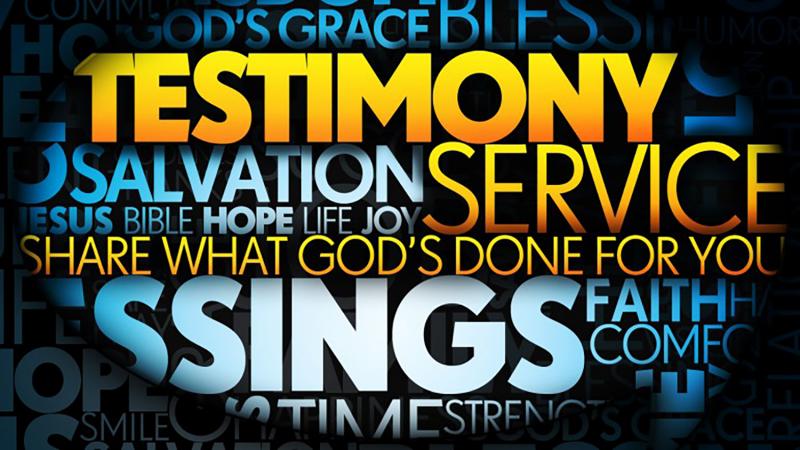 Complimentary Story
Hosea 6:13 (NIV),
"When Ephraim saw his sickness, and Judah his sores, then Ephraim turned to Assyria, and sent to the great king for help. But he is not able to cure you, not able to heal your sores."
Awhile back I wrote an article sharing my testimony on overcoming depression (A Second Touch of Grace). Like the above verse from Scripture says, before I received healing from the Lord, before I was willing to repent of sin in my life, before I turned to the One who CAN heal; I turned to my 'Assyria.' For me, 'Assyria' was the short-lived pleasure of self-pity and complaining; the numbness of drug therapies and the advice of several psychiatrists and psychologists. But they were not able to cure me or heal my wounds. If you share a similar past of depression or perhaps it is your current reality, you can probably relate. Sometimes help isn't helpful. When we turn to the wrong source for help, we can expect a bandaid and not real healing.
Praise God that He was able to turn my heart to Him, the only source for real help and healing. Hosea 6:4 (NIV),
"Their deeds do not permit them to return to their God. A spirit of prostitution is in their heart; they do not acknowledge the LORD."
The sin of self-pity in my life was making it impossible for me to access God's help. Instead of acknowledging my need before the LORD -- both for forgiveness of my sins and for His grace to live day to day, I prostituted myself out to the world's solutions and didn't acknowledge God. BUT (the great turn-around word)…as soon as I did humble myself before the LORD, as He promises in his Word, He came to my aid. All my circumstances didn't change immediately, but my heart did. A changed heart gives us a changed perspective on life. I no longer blamed my circumstances for my choices and reactions. I no longer looked through them to define who God was, but rather looked to God's Word to see my circumstances through His eyes. The Lord healed me and gave me the grace to honor Him with the trials that would (and still do) remain in my life. Praise Him!
The death of my sin was the birth of a testimony. But our God is so awesome, He doesn't stop there. My victory wasn't only for my sake and it wasn't even only for His glory. God continues to use my testimony of victory over depression to help other ladies who are suffering in a similar way. 2 Corinthians 1:3-5 (NIV),
"Praise be to the God and Father of our Lord Jesus Christ, the Father of compassion and the God of all comfort, who comforts us in all our troubles, so that we can comfort those in any trouble with the comfort we ourselves have received from God. For just as the sufferings of Christ flow over into our lives, so also through Christ our comfort overflows."
These verses promise that God will comfort me in my difficulty, but they also exhort me to use that comfort to help others who are struggling. I praise God that He has given me many opportunities to do that. Just this week I met with a friend from my son's school who is battling depression. Her story is much like mine was -- desperation causing her to turn to help, the world being quick to offer drugs and bandaids, but no real solutions, no true healing. We plan to meet weekly to pursue full victory over this in her life. The real power for her will come from God's grace and God's Word, but what an amazing thing that he could use a cracked vessel like me to pour into her life.
Our gracious God birthed a testimony in my life, but it was not a singular event. It was a seed of His grace that is meant to grow. Our purpose is to glorify God. Our great privilege is to help others turn their hearts to Him as well. Has God birthed a testimony in your life? How can you use it to turn others to victory and nurture God's grace in their lives?
Hosea 14:1-3 (NIV),
"Return, O Israel, to the Lord your God. Your sins have been your downfall! Take words with you and return to the Lord. Say to him: 'Forgive all our sins and receive us graciously, that we may offer the fruit of our lips. Assyria cannot save us; we will not mount war-horses. We will never again say 'Our gods' to what our own hands have made, for in you the fatherless find compassion.'"
Chris McMahan
Happy1970@icloud.com