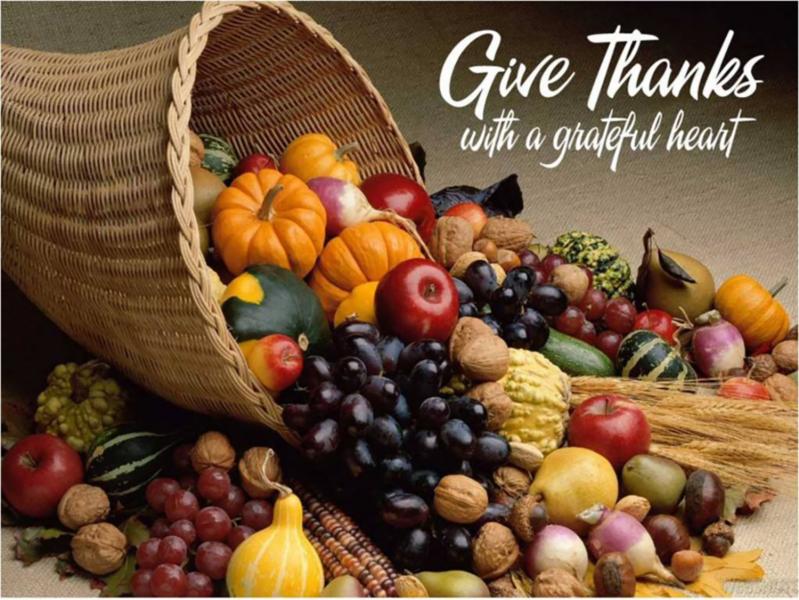 Complimentary Story
Thanksgiving is the time of year when we slow the pace of life down a bit and reflect on our blessings and gifts. Some of us don't seem to have much to be thankful for with perhaps a death in the family; a troublesome child; a divorce; health issues or hurricane issues such as occurred in Texas and Florida this year. The destructive wildfires in California caused massive loss of property and life.
However, our focus should be on the most basic and precious gift we have: LIFE. Remember while we may lose "things," we still have life and the promise of tomorrow. We can always start over, hard though it may be, but life is a gift that we get only one chance at. No dress rehearsal for life. We need to give life our best and protect the lives of others whenever we can. We here at Bella are particularly thankful for the donors who help us maintain our client services, so we can protect and cherish life, not only of the unborn child, but of the child's mother and father and family members. We are always grateful and deeply appreciative of our donors: 75% of our support comes from private donors and our fundraising banquet.
We are also thankful for the 29 babies' lives (17 boys/12girls) which were saved in 2016 through our services at Bella. This number may be higher but due to the confidentiality of clients' information, and unless they keep in touch with the staff at Bella, we don't know how many more babies may have been born. However, 29 more babies are living and growing because of our intervention. Without Bella, there would be no life for them.
Bella is always striving to reach our young people, in their late teens and early 20s, since this age group is at high risk for abortions. Since October of 2016, Bella has had 119 visits by college student; 79 technical college and trade school students and 93 high school students. (Some of these students may be participating in Bella programs). Not only are these young people at risk for pressure to abort in the case of unexpected pregnancy, they are also at risk for STDs as Winnebago, Outagamie and Fond du Lac Counties are the three highest STD rate counties in the Fox Valley. We need to protect them from risk, not only to themselves but to their possible unborn children should they contract an STD and become pregnant. Some STDs can be passed on hereditarily or through the birth process. These young people are our future. Life-giving help needs to be available to them. Perhaps the thoughts below will provide some reflection.
T -
Time to be thankful for all individuals who respect and protect life in all its stages.
H -
Help and hope offered to those less fortunate than we.
A -
Active involvement to better the lives of those less fortunate.
N -
Never abandoning those who need our help and services.
K -
Knowledge of community resources.
S -
Sincere support to our clients, their unborn children and their families.
G -
Giving clients knowledge and resources to live complete and fulfilled lives.
I -
Inclusive services and training to help Bella staff help clients care for themselves and their infants before and after birth.
V -
Vital ultrasound to clients to know that their unborn children are alive and thriving in their wombs.
I -
Individualized support and information to each client so that her needs are met.
N -
New lifesaving testing and treatments services for STD diagnosis and treatment soon to be offered to young and pregnant clients by Bella.
G -
Generous support from YOU - the community, private individuals and grants which allow Bella to operate and be a significant presence in the Fox Valley area to women facing unexpected pregnancies. Give them an option for life instead of abortion for their unborn children.
To financially support Bella, go to
www.Bellamedclinic.org
or send donations to: Bella Medical Clinic, 1484 W. South Park Avenue, Oshkosh, WI 54902.