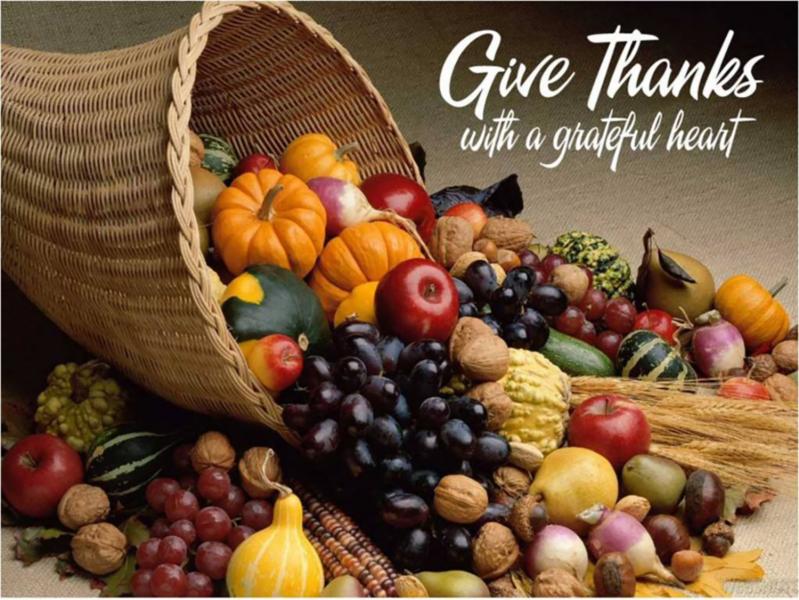 Thanksgiving is the time of year when we slow the pace of life down a bit and reflect on our blessings and gifts. Some of us don't seem to have much to be thankful for with perhaps a death in the family; a troublesome child; a divorce; health issues or hurricane issues such as occurred in Texas and Florida this year. The destructive wildfires in California caused massive loss of property and life.
However, our focus should be on the most basic and precious gift we have: LIFE. Remember while we may lose "things," we still have life and the promise of tomorrow. We can always start over, hard though it may be, but life is a gift that we get only one chance at. No dress rehearsal for life. We need to give life our best and protect the lives of others whenever we can. We here at Bella are particularly thankful for the donors who help us maintain our client services, so we can protect and cherish life, not only of the unborn child, but of the child's mother and father and family members. We are always grateful and deeply appreciative of our donors: 75% of our support comes from private donors and our fundraising banquet.
We are also thankful for the 29 babies' lives (17 boys/12girls) which were saved in 2016 through our services at Bella. This number may be higher but due to the confidentiality of clients' information, and unless they keep in t ...