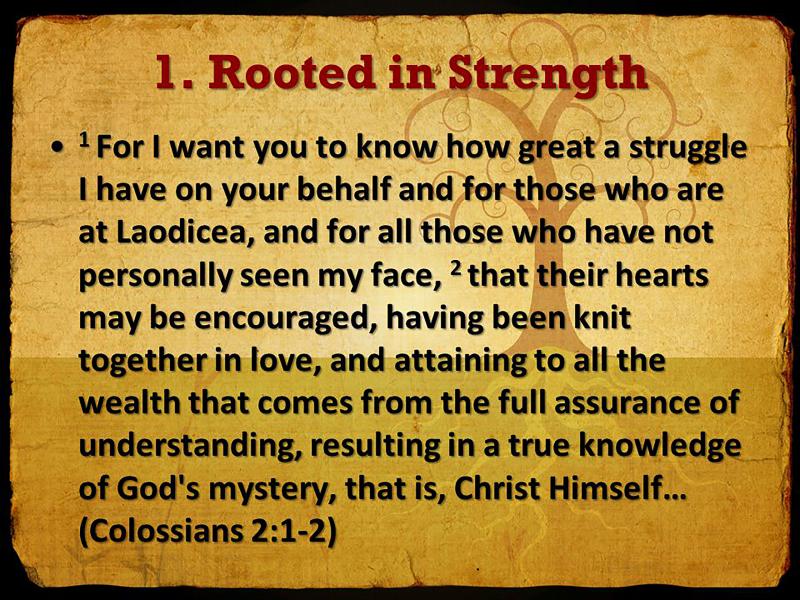 No one can say that ministering on behalf of Christ is easy. Sure, there is always the peace and joy derived from the One we serve, but we often face obstacles and opposition along with the care we have for other saints and the burden for the lost. In our last Colossians article, we talked about the unique message of grace that the risen Christ had entrusted to the Apostle Paul to make known unto all nations. With verse one of the second chapter, we learn that Paul also experienced conflict (i.e., strivings, anxieties, effort) on behalf of the Church, the Body of Christ. This included the Colossians and all churches who never had the opportunity to meet Paul personally. Yes, the Lord was giving Paul strength and encouragement, but it did not take away from his human emotions and effort. Paul was a real person like you or me, not some super human. He was a man who trusted the Lord to give him the strength to do what he was called to do.
The Colossians, having never met Paul, did not have the opportunity to personally witness the effort Paul made to make known the Gospel of the Grace of God, so Paul wanted them to know how important the Gospel was — it was worth any effort, disappointment, or opposition. Although they could not learn by his example, they had the Word of Christ.
Paul did not want them to praise him for his efforts. His desire was that their hearts be "comforted.&r ...