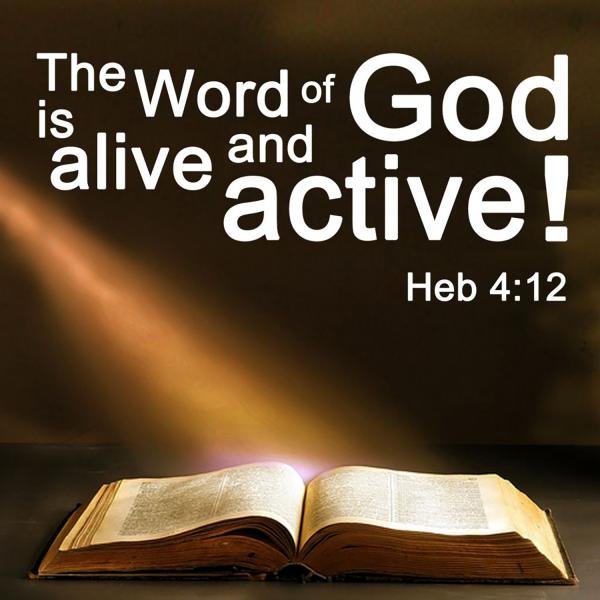 What does it mean when the Bible is called the "Living Word of God?" To answer that let's take a look at what the Bible hast to say.
Hebrews 4:12 says, "the Word of God is alive and active, sharper than any double-edged sword, it penetrates even to dividing soul and spirit, joints and marrow; it judges the thoughts and attitudes of the heart."
In other words, whether written or spoken, the Bible is "living" and active and has a spiritual power that accomplishes God's purposes. Isaiah 55:11 tells us that the preaching of the Bible brings about God's desired effects. The Bible is not like any other book because it has the power to bring about genuine and lasting, supernatural change within a person.
Romans 10:17 says "So then faith cometh by hearing, and hearing by the Word of God." Jesus compared the Word of God to the seed in His parable of the sower found in Matthew 13:1–23. A farmer's seed, as is the Bible, is not dead, but living, and it has the ability to bring us abundant life just as planted seeds multiply and produce a harvest. The Bible, as the LIVING Word of God, is not inert or powerless. Hebrews 4:12 tells us "For the Word of God is quick, and powerful, and sharper than any two-edged sword, piercing even to the dividing asunder of soul and spirit, and of the ...