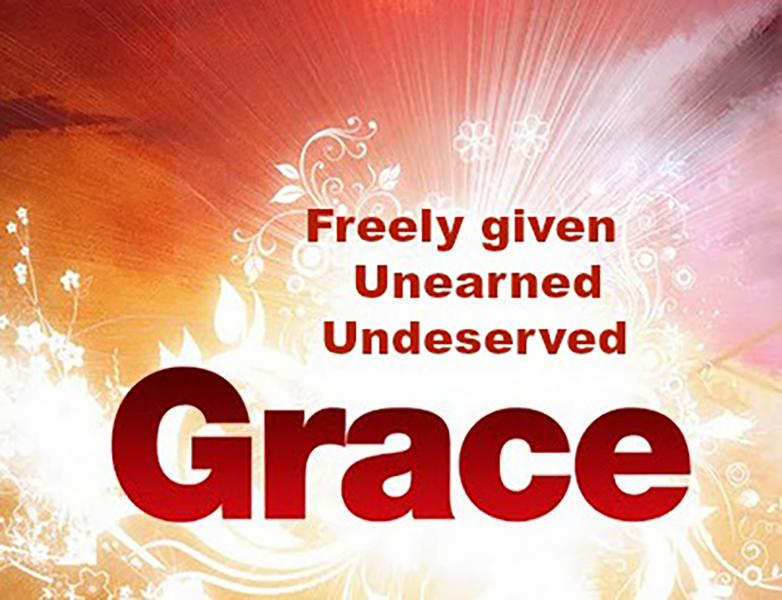 Grace: That exquisite gift from God that we receive through no efforts of our own — God gives it to us freely because He loves us. Grace is defined as: (in Christian belief) "the free and unmerited favor of God, as manifested in the salvation of sinners and the bestowal of blessings." As sinners born with original sin, God gives us this gift because He loves us unconditionally and wants us to come to Him in heaven.
But, we as humans, feel that we can do a better job than God, so, we don't always use God's gift of grace wisely, and instead of His gift helping us, we ignore it and go about our merry way. We may even rationalize that we don't need help, we are doing just fine without God's help. But the question we need to ask ourselves: Do we really do well without God's help?
Isn't it in the times when we turn our backs on God that we usually end up making mistakes and hurting others because we don't take time to thank God for our families, our friends, our livelihoods or other gifts that we have received through Him? Do we use this gift of grace to help others as Christ would do if He were still on this earth, or do we ignore it and go about our daily lives without giving the grace we have received a second thought? I know I often forget to take time to thank God for this free, wonderful gift.
Some of us ...