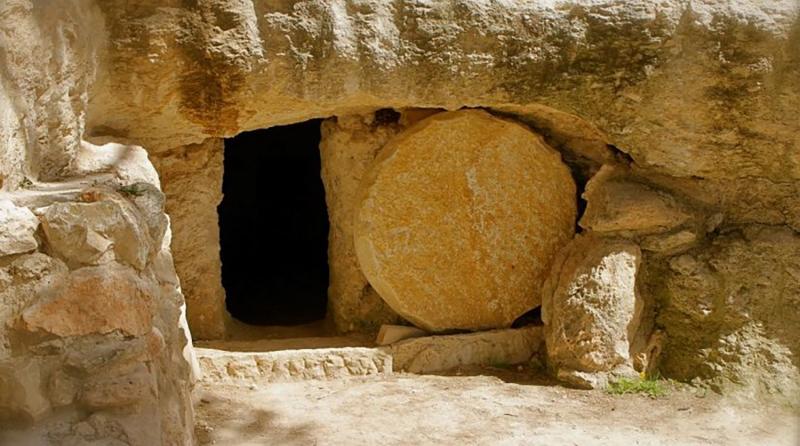 Complimentary Story
It was a "roller coaster" week. So much information and emotions to process over seven days. It was final prep time for the disciples.
Christ's entrance into Jerusalem was a mixture of celebration…and risk. There was the cheering crowd…and the "death threat" religious leaders. All were a part of the radical plan that was unfolding…and there were still lessons to be learned.
The upper room experience was bizarre. Jesus washing feet…and then identifying two of the disciples who could not be trusted — a betrayer…and a denier. This was followed by His brief assurance of the rooms He was preparing in heaven for the faithful.
Then there was the dark night in the Garden…that ended horribly. Jesus arrested ….and all the disciples fleeing for their lives. Hope was evaporating!
And the darkest hours were still coming. John confirmed what the other disciples learned of — Jesus was crucified. Jesus was dead and buried! Faith was replaced with fear. Who was this one called Jesus?
There were no heroes! All the disciples were in hiding. A pivotal question was, "what now to believe in?"
Sunday was just another grief-filling morning. No one remembered Jesus' message of hope about the "third day." The women who went to the tomb were simply finishing Friday's burial work…that had been interrupted by the Sabbath.
But who was going to roll away the giant stone that sealed the tomb…and what about the guards at the tomb? Perhaps their plan was short-sighted.
The "rest of the story" defied human reasoning. A living Savior — first the message…then the "real deal." He was "risen indeed!"
But what did it all mean? Now the work began — convincing a dying world that their Savior was alive. This was the message those disciples would die to share. This is the mission that the sent Spirit would empower.
For this we can be eternally grateful. Christ's death and resurrection bring us hope. And the spread of that message is still relevant and powerful today. The same Spirit still works to bring this message to a desperate, fragile world in the 21st century.
And we are the ones called to be the empowered messengers. Our co-mission with the Spirit is to "make disciples" — through "baptizing" and "teaching" (Matthew 28:19-20a). This is a primary purpose for our lives!
Email: revkohn@gmail.com