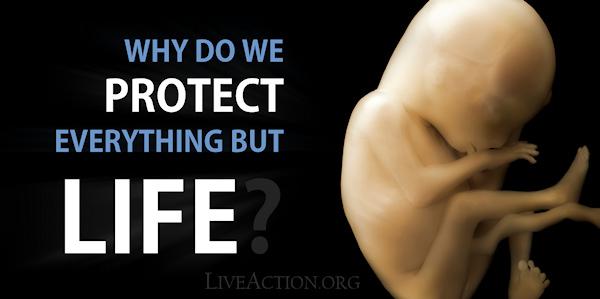 Complimentary Story
The State of Wisconsin has an unqualified, immutable interest in and duty to protect the Life and Liberty of its citizens. Article I, Section 1 of the Wisconsin State Constitution states: "All people are born equally free and independent, and have certain inherent rights; among these are life, liberty and the pursuit of happiness; to securethese rights, governments are instituted, deriving their just powers from the consent of the governed." That interest and duty is to be carried out by state employees and all elected officials.

The founders of our state knew that placing that affirmative duty and responsibility on state actors to protect both life and liberty was the only way for the citizenry to remain safe from a tyrannical government. (See my companion article in this online issue "When the State Kills" for more information on this topic.) For this very important reason, our state legislators, executive branch employees, including the governor and the state judiciary all have a constitutionally mandated duty and responsibility to protect both the life and liberty of each person, above all other concerns. Regardless of their party affiliation each of these state actors took an oath to uphold both the state and federal constitutional principles. Conservative legislators have the additional task of carrying out the dictates of the pro-life plank of the Wisconsin Republican platform. For both of these reasons, every conservative state legislator should welcome and at the minimum hold a hearing on every piece of pro-life legislation that comes across their collective desks, whenever their party is in power.

Since Roe v Wade was decided in 1973, however, it seems as if legislators' interest in protecting life has steadily diminished even though the majority of their constituents continue to hold pro-life viewpoints. The fact that economic reasons have now taken precedence over the responsibility of the state to protect life reveals either the collective confusion of lawmakers or the willful deceit and unwillingness of these legislators to uphold their oaths of office. In Madison today it is apparent that in order to enact legislation to preserve life in the womb, the majority of politicians and bureaucrats now need to see an economic benefit or compelling reason that is consistent with the priorities and goals that keep them in office if they are to get behind Pro-life legislation. Those priorities and goals usually include money and more power.
This brings me to the point of this whole commentary.

Over the past four years the republican leadership in Wisconsin in both the assembly and the senate has refused to enact legislation to end research on baby body parts, such as whole hearts, brains, livers and thymuses of these never-to-be-born babies. These usable, "good," specimens are obtained by ripping the arms and legs off of the baby, in utero, one by one WITHOUT ANESTHESIA. These Babies feel excruciating pain and are tortured to death so that the State of Wisconsin can have an ECONOMIC ADVANTAGE OR BENEFIT at the expense of these little souls' suffering. The organs of aborted babies in other states are preserved for research and experimentation immediately post-abortion and become available for other states' university research departments. The University of Wisconsin Medical research program and other private biotech research firms request wholly intact organs from organ procurement facilities in other states. This increases the demand for these organs and fuels the necessity for even more of these barbaric procedures to continue.

The SB 423/AB549 legislation would have outlawed the procurement and use of baby body parts and was co-authored by Senator Terry Moulton-(R) of Chippewa Falls and Rep. Joel Kleefisch-(R) of Oconomowoc. This legislation would have banned research on baby body parts procured through abortion, no matter what state they originated in. A second piece of related legislation would have required the dignified burial or disposal of aborted babies' remains. We know now from the legislative record that both pieces of legislation ended up in the wrong committees, where they died without hearings.

The responsibility for the bloody, torturous death of these unborn infants is on the hands of those legislators in Wisconsin and across the country who have continued to block needed protective and merciful pro-life legislation, such as SB 423/AB549. Responsibility for these atrocities remains on the hands of those legislators who had the power to get the bill into the Healthcare Committee but did nothing. Responsibility remains with Republican Party members throughout Wisconsin who tolerate the current legislative leadership's backroom deals that were made in order to intentionally bury this legislation in the inappropriate Judiciary Committee for the purpose of killing it. The same goes for this bill's predecessor, AB305, from two years ago, which was placed in the appropriate committee, Healthcare, but never received a hearing and was then moved into the Rules Committee where Rep. Steineke refused to schedule a hearing or a vote.

On April 11, 2018 at a banquet at the Florian Gardens in Eau Claire, Senator Terry Moulton was honored for his pro-life legislation. Senator Moulton's hard work was rewarded with richly deserved recognition and an award as Wisconsin's pro-life legislator of the Year. But it was ironic and sad that the honor was for two important pieces of legislation that were KILLED BY REPUBLICAN LEADERSHIP in both the assembly and the senate. I believe that the frustration of dealing with leadership which was hostile to this legislation played a role in the decision of both of these pro-life men, Senator Terry Moulton and Rep. Joel Kleefisch to decide not to run for election again. I am sure that they are keenly aware that there will be no more pro-life legislation forthcoming with the current Republican leadership in the Wisconsin legislature.

On April 9, 2018 I received unsolicited information from the friend of a supposed insider in Madison who stated that back in February, a deal among the legislative leadership of both houses was made that would kill SB 423/AB549 legislation by sending it into the Senate's Judiciary committee, chaired by Sen. Van Wanggaard, rather than to the Healthcare committee which was chaired by Sen. Leah Vukmir. It was alleged by the insider that leadership agreed that the bill would not be voted on in Sen. Wanggaard's Judiciary Committee. That is exactly what happened.
It remains unclear, however, as to exactly what the return favor to Senator Wanggaard was but it seems to have something to do with Rep. Tom Weatherston. He is the author of "American Laws for American Courts" which was legislation he introduced last summer that Sen. Wanggaard had apparently refused to hold a hearing on in January. This bill would have prevented immigrant women and children from being oppressed in family law situations where the husband might attempt to use foreign laws, through mediation, to put the soon to be ex-wife at a significant disadvantage since due process, equal protection and statutory safeguards would no longer apply under the foreign law. On April 10, 2018, the day after I received the insider's allegations, Rep. Weatherston, announced his retirement from the assembly and Speaker Vos released a statement, praising Weatherston's service to the State of Wisconsin.

After AB305 was defeated by leadership two years ago, I asked the following questions in my commentary at the time:

1) Who are the Republicans that are refusing to vote for the ban on the research of baby organs obtained through abortions?; and

2) Why are they refusing to vote on the bill as it is written?

I would now add the following questions regarding SB 423/AB549:

3) As this extremely important PRO-LIFE/PRO-MERCY LEGISLATION was being buried in the senate's judiciary committee, did any "100% pro-life" legislators object or attempt to get the bill pulled out of judiciary and sent to healthcare committee?

4) Did anyone else in a position of power, call out Speaker Vos, Senator Van Wanggaard and Senator Scott Fitzgerald for their callous indifference towards the suffering and commoditization of these unborn babies and for their failure to uphold their oaths of office that require them to adhere to the principles found in the Wisconsin State constitution?

5) Did anyone with a medical background stand up for unborn and tell these legislators how much suffering the State of Wisconsin could prevent for these unborn, but soon-to-be live organ donors, if they passed this legislation?

On another front, it is widely understood that Representative Andre Jacque, the Assembly's most outspoken advocate for the unborn, was punished on more than one occasion by Speaker Vos for bringing forth unwanted pro-life legislation over the years. He is the strongest pro-life legislator we have in Madison. Most recently he was punished by Vos for holding a hearing on prevailing wage. For this "crime against THE SPEAKER," Andre Jacque lost his committee chairmanship.

Now Andre Jacque has quit the Assembly to run for the Senate seat in his district and has found himself being "primaried" by a 24 year old candidate backed by Speaker Vos. Alex Renard, the young candidate looks like an up and coming rising star in the party. He should consider the personal and professional cost of allowing himself to be used in a campaign of unholy revenge against Rep. Jacque. It was just reported that Renard received about $34,400 in-kind contributions in April from the state GOP.

Additionally, five fellow assemblymen are now helping Speaker Vos to punish Andre Jacque by endorsing his opponent in the primary. They are Representatives Jim Steineke (R-Kaukauna), Joel Kitchens (R-Sturgeon Bay), John Nygren (R-Marinette), David Steffen (R-Howard) and John Macco (R- Bellevue).

As you can see, Assemblyman Jacque is in a battle for his political life in this special election primary for the seat of former Senator Lassee. Please give to his campaign and encourage people in the 1stSenate District to vote for Andre in the primary and the election on June 12, 2018.

It is difficult to understand how the state continues to ignore potential legislation that would further restrict abortion when abortion has economically hurt the state over these past 45 years. It should be very obvious to everyone by now that we have both a growing shortage of workers and consumers because in Wisconsin at least 600,000 people do not exist today because they were aborted over the past 45 years. That number does not include the children and grandchildren some of them would have had by now. How ironic that where the State has an obvious ECONOMIC INTEREST in PROTECTING LIFE in order to grow future generations of workers and consumers, the current group of legislative leaders have failed miserably in taking action that would have done so.

The dedicated pro lifers in Wisconsin are tired of being used by leadership in the Wisconsin legislature in order to retain their power. We will work hard to see that Governor Walker is re-elected, along with Lt. Gov. Rebecca Kleefisch.

But please note that any other candidates, whether running for state or federal office, that stand with Speaker Vos/Senator Fitzgerald rather than to stand for the right of the unborn to not be tortured and "parted-out" for research specimens at the University of Wisconsin – Madison, Medical Research Department, will never again be supported by myself or many other Pro Life advocates in Wisconsin.
There is still time to call the legislature back into session in order to pass SB 423/AB549 legislation. If you don't work now to have the leadership teams in both the assembly and senate removed for no confidence or forcause, then expect the "conservative and pro-life purge" of legislators in Madison to accelerate.

For example, Representative Janel Brandtjen, another strong pro-life and conservative legislative advocate, who recently authored legislation which would have strengthened the ban on Female Genital Mutilation, thereby attempting to protect young immigrant girls as young as seven years old from this brutal, life-altering and misogynistic mutilation, is also apparently being primaried by Republican leadership. Rep. Brandtjen could not find a senator to co-sponsor this bill despite the fact that this legislation would protect children from a horrible form of child abuse with permanent scarring and disfigurement.

Wisconsin could become the most pro-life and liberty-minded state in the union if principled legislators were elected that would stand up for sanctity of life and freedom-oriented legislation. Wisconsin should be passing the Personhood Amendment and the "Beating Heart" legislation. Instead our leadership plays games with human life and makes tawdry backroom deals. As long as Speaker Vos is in a leadership role it is unlikely that any legislation desired by true conservatives will pass by the "gang of gatekeepers." Republican Party members should demand that these "leaders" resign their positions of leadership at once for failing to uphold their oaths of office, failing in their duties under the Wisconsin State Constitution and failing to pass legislation that would be completely consistent with the Republican Party's Platform.