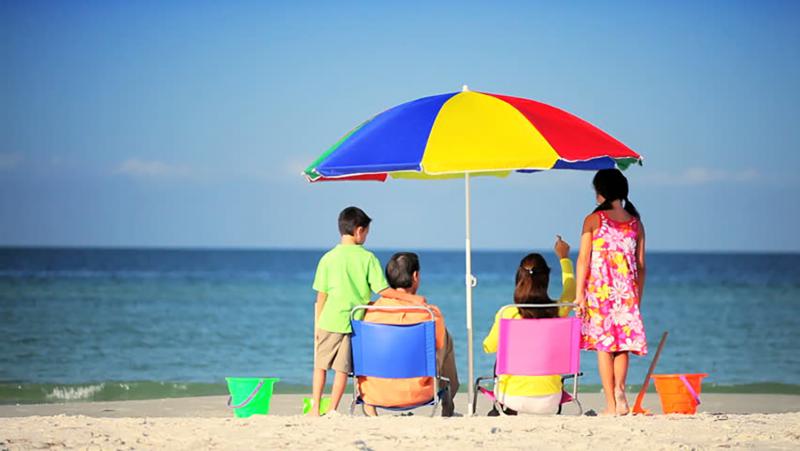 At the beach this last week, I observed many families setting up 'camp' for the day in their sandy paradise. One dad was really struggling to get his rainbow umbrella up, but he kept at it until finally it formed a beautiful canopy over his little spot. A few minutes passed and it soon became apparent why he had worked so hard at his task. This umbrella wasn't just providing shade for himself, but for his wife and infant child. This umbrella was his canopy of protection and blessing over his family.
Psalm 91:1-4 (New International Version),
"Whoever dwells in the shelter of the Most High will rest in the shadow of the Almighty. I will say of the LORD, 'He is my refuge and my fortress, my God, in whom I trust.' Surely He will save you from the fowler's snare and from the deadly pestilence. He will cover you with His feathers, and under His wings you will find refuge; His faithfulness will be your shield and rampart."
Is your life an umbrella of blessing over those you live with and have been put in charge over? Authority, properly administered by God's design; provides blessing, protection, and prosperity of soul. Authority positions us to be an umbrella of blessing over those whom our authority covers.
The dad does not set up his umbrella as a first step in forcing his wife and ...